Tomorrow evening talented youths from the deaf community will take to the Theatre Guild stage in an evening of entertainment where dances, drama and fashion will be featured.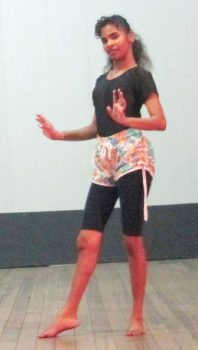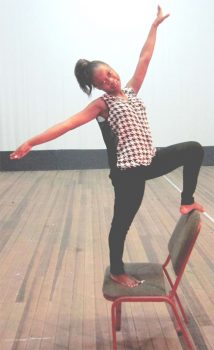 The event, which marks the end of the Deaf Awareness Week observation, is being held on what is known globally as World Deaf Day.
Tomorrow evening's event is slated to start at 5pm and tickets cost $1,000. Tickets can be purchased at the Theatre Guild but interested persons can call 225-4489 or 647-3597 for more information.
This year's observation was held under the theme 'Full Inclusion with Sign Language'.
Comments

Amina Khan has been putting her exceptional touches on cakes for a little over two years.

Artiste Gavin Mendonca has just released his second studio project through Kross Kolor Records – a four-song EP under the label 'Hung Up On Your Cross'.

Since Candacy Subrattie made her debut at Guyana Fashion Week (GFW) in September 2016 she has been requested by several designers to model their pieces.

Overseas-based Guyanese Ahmad 'Prince Ally' Ally is currently on one of his frequent visits to Guyana.

At minutes after 2 am this past Sunday (November 19), 18-year-old Farah Valentina Bates made history when she clinched the title of the inaugural 'I'm A Big Deal', Miss Berbice Pageant in a stiff competition against 11 other beauties.