Tomorrow evening talented youths from the deaf community will take to the Theatre Guild stage in an evening of entertainment where dances, drama and fashion will be featured.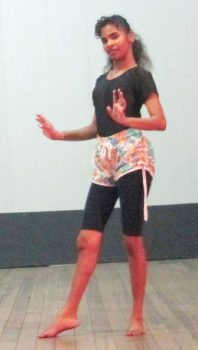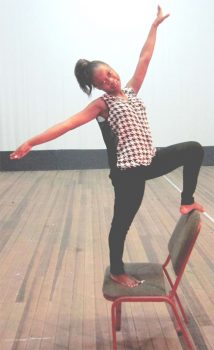 The event, which marks the end of the Deaf Awareness Week observation, is being held on what is known globally as World Deaf Day.
Tomorrow evening's event is slated to start at 5pm and tickets cost $1,000. Tickets can be purchased at the Theatre Guild but interested persons can call 225-4489 or 647-3597 for more information.
This year's observation was held under the theme 'Full Inclusion with Sign Language'.
Comments

Nineteen-year-old pop/soul singer/songwriter and personal designer Jasha 'JJ Artz' Abrams, when he isn't making a statement with his voice is doing so with fashion.

During my extremely short-lived tenure as a model for Donna Ramsammy-James when I lived in Guyana, I was always hesitant of highlighting it as something that I did.

Canada-based Guyanese and humanitarian Sangeeta Bahadur finished as second runner-up in the Miss India Worldwide Pageant at the Royal Albert's Palace in Edison, New Jersey last Sunday night, October 8.

The wee hours of Sunday morning saw 20-year-old stunner, Sherryanna Balkaran of Paramakatoi being crowned Miss Indigenous Heritage at the National Cultural Centre.

Guyanese will this evening be treated to a display of fashion and live entertainment at Tower Suites poolside as in honour of Miss World Guyana 2017 Vena Mookram as organisers also attempt to raise some much-needed funds to cover her wardrobe for the Miss World competition being held in China which kicks off October 20.