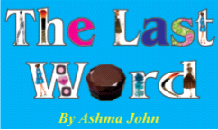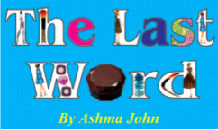 There really isn't an actress, influencer or singer whose fashion or beauty products I have ever anticipated buying. Truthfully, in the majority of cases, there is never that level of integrity and authenticity that would deem them worthy.  However, as with almost everything, there is always an exception to the rule and in this case for me that is Rihanna. Last week Friday, when her Fenty Beauty Line was launched I found myself being awake during the early hours of the morning refreshing my page to ensure I got the first batch of products. A first for me, let me assure you. Most women of colour across social media anticipated the launch too since the beauty line's unique selling point was inclusive foundation shades.
Many women of colour have to mix roughly three different shades of foundation in order to get the correct shade and then we still have to submit a prayer to the foundation gods in the hope that it accurately matches our skin tones. One would think that by now with all the fast-tracking consumer research, brands would have reacted to consumers' requests to keep girls like me in mind. That is why it is such an astonishing game changer to see this come from someone whose main interest is music.
With the faces of the Fenty Beauty campaign including models like Slick Woods, Duckie Thot and Halima Aden, it was more than likely that the brand was going to deliver.
Why Rihanna
What separates Rihanna from others who have tried to capitalize on the beauty and fashion industry by licensing their names to brands and depending solely on their image and popularity for product's success is the fact that she navigates the fashion and beauty industry the same way she does music. Her music is a reflection of varying identifies, inclusivity and risk taking, elements we rarely see in celebrity endorsements and brands. Replace music with fashion, and that is exactly what she did with the beauty range. She was inclusive in an area that is meant for inclusivity.
She capitalized wisely and was conscious to the needs of the market in addition to opting out of the money-interest-only approach. It is evident in the products she creates that her principles and charm are in what she attaches her name to. Make-up aside however, Rihanna's stable dominance in beauty and fashion cannot really be compared to the likes of Paris Hilton, Jessica Simpson and the countless other celebrities who have fashion and beauty lines that have been relatively successful.  Rihanna, by default, has redefined the celebrity-endorsed fashion vs the celebrity authenticity debate. Her ability to navigate collaborations with different brands simultaneously and successfully on her terms, even so for brands that compete against each other is testament to this. To summarize her roaming in the fashion and beauty industry her accomplishments include but are not limited to: being a creative director for Puma and designing her own line, acting as a contributing creative director for Stance socks, countless collaborations with Manolo Blahnik, a Dior sunglasses collaboration, and a Chopard jewelry collection.
Rihanna has not dipped into the industry like another other celeb, she did not build a brand off tour merchandise like many of them do and she did not disappear behind a creative studio and work behind the scenes while maintaining the name like the Olsen twins for her PumaxFenty line. She never fed into any notion of bringing products to the market for profit only. She wanted people to be tied to her by her constant reinvention just like her music, thus resulting in everything appearing to be a part of her or in the case of her Fenty Beauty Line a blessing to the brown girls.
Of course, there is the argument of those who spent years studying to master the art of putting together extraordinary collections vs Rihanna who authentically channelled her personal taste merged with market needs, for who is to be more deserving. Let's just say the race is for the swiftest; consumers want to identify with ideas and themselves more than ever now.  Rihanna has mastered the ability to redefine the association between brands and celebs and it definitely is not a simple dynamic structure to achieve or copy, like selling brand merchandise on while on tour.  She really is the 'Badgal' doing good and extraordinary things.
www.online-runway.com  https://twitter.com/theonlinerunway http://instagram.com/theonlinerunway
Around the Web