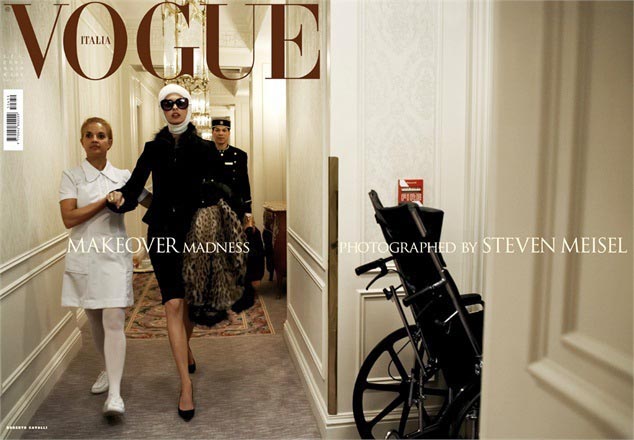 Digital media can be both a blessing and a curse. A blessing because of its cost effectiveness, immediacy and adaptability and a curse because through its abundance and steadiness it can potentially exhaust its content.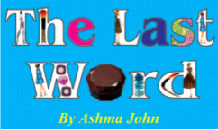 I recently looked at a documentary on Netflix entitled Franca: Chaos and Creation. The film was directed by Francesco Carrozzini, son to the documentary's star Franca Sozzani, who also happened to be the former editor-in-chief of Vogue Italia. Even though I was aware of some of Franca's controversial takes in the magazine during her years of service before she passed away, I was never truly appreciative of it all until I saw the film.
It managed to depict her as the anchor of the fashion revolution. A title she so rightfully deserved. Franca's momentous issues that caused a global buzz occurred at a time when I was now beginning to identify fashion as a potential career path, a time I barely understood the importance of fashion incorporating social, political and economic stances of world issues. Some of her covers tackled controversial issues like the Gulf Oil Spill back in 2010; Diversity a landmark issue which had be reprinted three times; the industry's obsession with plastic surgery and the war in Iraq among others. Franca managed to become a global fashion phenomenon because of her ability to elegantly interweave matters of global interest with fashion fearlessly. The magazine transcended fashion, attracting readers outside of that sphere. Suddenly, after looking at the documentary, her work became instrumental in how I looked at other campaigns and cover shoots.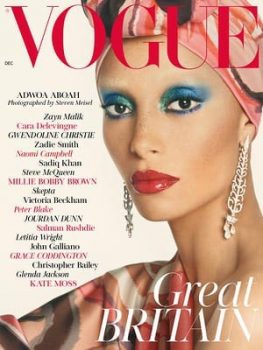 Fast forward to 2017 as Edward Enninful debuts his first Vogue cover for December. It is no surprise that it is being considered the breath of fresh air fashion has been desperately needing since Franca's death. Edward transitioned into his role at the magazine this year, making him the first male editor-in-chief in the history of British Vogue. As far as optics are concerned, Edward was seemingly the best candidate to lift the stigma of British Vogue being racist. Edward after all has been always outspoken for diversity in fashion.
So new creative energy, first male editor in chief of the magazine and awareness of the industry's hypocrisies, highly anticipated is putting it mildly as to how I felt whilst we waited for its debut. Perhaps it was because I had just looked at Franca's documentary that I was so anxious for its release. I was pegging it to be in an era where new hope was shining. Possibly since then I drummed up the expectations of how I imagined a magazine should be handled and how we can incorporate the realities of life into fashion, even in the most distressing yet beautiful way.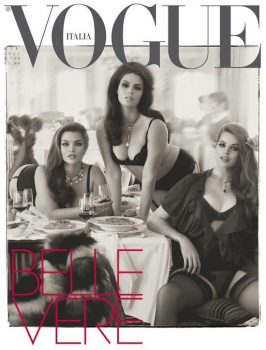 I don't want to use disappointment for my reaction to the cover. I suppose a better description would be that it felt predictable. A beauty shot featuring a model, Adwoa Aboah, and names to the side of the headshot highlighting Britain's creatives who represent it at home and abroad. It was a cover magnifying Great Britain's diverse population. Given the anxiety and unease that Brexit has left many feeling and also setting the tone for advanced levels of xenophobia and racism, from the social issue side the underlining of this particular issue was an excellent choice.
The execution however, was definitely not a shocker that I would remember ten years from now. This is the problem with digital age for creatives; they are just so many images and concepts floating around. Going above and beyond to produce the most thought-provoking image is necessary for a lasting effect as it becomes easier to compare and disqualify. This is why Franca was so special as a Vogue editor for readers who didn't even know an ounce of Italian. Her images spoke mightily and not just for a specific crowd. However, at the same time many of these landmark editions happened before digital and print became a united force as it relates to fashion and perhaps too our appreciation levels would have been different if we weren't so fixated on digital media. It is still early in Edward's new position and I really hope that through him we could feel the stimulating and stirring effects that fashion can have when it sticks it nose in global issues really hard. For now, let's file this edition under Edward's pursuit of wanting to make 'Britain Great Again' with its diverse countrymen and women – a cheeky example to American Vogue perhaps.
http://instagram.com/theonlinerunway
Around the Web