As we prepare to say goodbye to 2017 we should probably consider not taking exhausted trends and terrible habits into 2018 with us. This week I decided to put together a list of trends and habits I think we should all consider dropping.
Need over want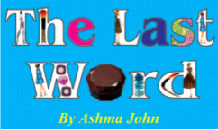 A recent rummage through my closet earlier this week in search of holiday clothes left me feeling filled with both gratitude and disgust. I felt gratitude at my good fortune that I am able to afford to buy nice things and personal disgust over how impulsive some of my shopping habits have become. Some of my pieces I consider one-time wears; I think fast fashion has ultimately altered the way we consume and appreciate fashion. These days you can get a dress cheaper than a fast food meal and low prices fool us into thinking over consumption is wise because the savings are impressive. However, I am also pretty sure that if we were to compare quality with quantity, most of our impulsive buys would rank low. It is really a save, is the question you should constantly ask yourselves. Try to be smarter about the way you consume in 2018 and understand that it is okay to buy one expensive thing rather than five cheap ones.
Crop tops and skinny jeans
For the life of me, I am so sick and tired of these. They have become such a staple and sometimes it honestly feels unfashionable to not include them in my wardrobe. But there are so many trends and aesthetics to try, that it is important to try to step out of the so-called fashion safe zone…..
To continue reading this article
Comments

Once every month, I despise being a woman. Despite becoming like clockwork, my period always manages to turn me into the most moody and frightful person no matter how hard I try to manage my emotions.

After watching about ten different "Black Mirror" episodes in total from different seasons on Netflix, the idea that technology will eventually change us all seems disturbing and undesirable.

Perhaps you have grown tired of hearing it by now, but please allow me to extend well wishes to you and yours for the New Year.

I don't think I have ever considered ageing to be a difficult and unglamorous aspect of life.

Guyana Carnival… I cringed the first time I came across the viral posters floating around Instagram.