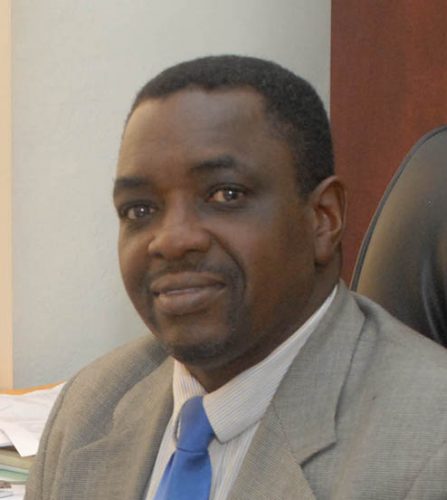 Chief Executive Officer of the Small Business Bureau (SBB) Dr. Lowell Porter is backing the potential of the agency to give a significant boost to the growth of a vibrant small business culture in Guyana, its challenges and limitations, up to this time notwithstanding.
In an exclusive interview with the Stabroek Business earlier this week Porter said that he believed that there were "limitations" to the Bureau's "model" but that those limitations did not prevent the entity from making a mark on the small business sector.
Porter's principal query appears to be the initial 2,200 job-creation target set for the SBB, a target which he said was "overly ambitious" and not in keeping with the objective realities of the programme. Porter, who assumed duty as the entity's Chief Executive Officer in June 2017 told Stabroek Business that while he believed that the lending component for the scheme's small business support programme was designed in apparent anticipation of a buy-in by all of the country's commercial banks only the Guyana Bank for Trade and Industry (GBTI) and Republic Bank (Guyana) Ltd are actual participants in the lending programme up to this time. He said that while there had been discussions with Scotia Bank with regard to the financial institution's likely participation, it was a question of securing clearance from the bank's principals in Canada.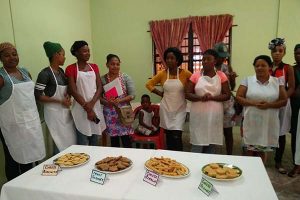 With regard to direct grant financing by the Bureau, Porter said that he believed that the grant ceiling of $300,000 was "decidedly inadequate" to facilitate a serious investment out of which meaningful employment could be expected to flow, particularly over such a brief period.
Meanwhile, Porter said that the Bureau had also been confronting "its own internal challenges," not least challenges associated with capacity and with ensuring that value for money was realized. He explained that from a bureaucratic standpoint he was concerned with delays associated with the timely approval of grants. "The Bureau itself does not approve grants applications. We have to wait on the Grants Committee to show up. These people work on a voluntary basis so that it becomes a question of the timeliness with which the grants are approved", he said.
Porter told Stabroek Business that the Bureau was also handicapped in its monitoring responsibility on account of staffing limitations.
With the first phase of the programme approaching an end, Porter told Stabroek Business   that the SBB was now challenged to retain its relevance. He explained that the first phase of the project has benefitted from two extensions and ought to have come to an end in December 2017. The work of the entity is now taking place on the basis of an IDB-approved extension the goes up to August this year to which will be added a two-month wrapping up period.
And according to the agency's CEO, the viable retention of the Bureau and its continued and enhanced contribution to small business growth was now a high priority. He said that while the contracts of project staff come to an end the Bureau was seeking to retain their skills though challenges are anticipated matching the salary levels of the IDB-overseen project.
Stabroek Business understands that discussions are ensuing with Norway with regard to the continuity of project funding while Porter told Stabroek Business that it would be in the interest of the small business sector that government invest more funds in the programme. He said that the  SBB was seeking to take advantage of its four years of institutional experience and has already engaged the IDB and Compete Caribbean, a private sector development programme jointly funded by the Inter-American Development Bank (IDB), the United Kingdom Department for International Development (DFID) and the Canadian International Development Agency (CIDA) for small business-related technical assistance grants and investment funding.
With a current data base of around 9,574 clients, Porter told Stabroek Business that up to 60% of the projects that have been monitored up to this point remain sustainable though most of them are modest projects that are seriously limited in their capacity to realise significant employment generation. And Porter told Stabroek Business that beginning in 2016 the Bureau has tagged prior training as a prerequisite for grant application while he added that the agency will be focusing on providing training utilizing its own institutional skills rather than "farming out" training contracts to external entities.
Comments

After we had spoken with Visiting Professor at the University of Guyana's School of Enterprise, Business and Innovation (SEBI), Professor Leyland Lucas, and his support staff early last week, we headed across to the new facility created to house the School.

While most types of fruit produced in the Caribbean have traditionally been considered to be largely of niche market value, reports emanating from JAMPRO (Trade and Investment, Jamaica) the state-run agency set up to promote business opportunities in export and investment, point to a drift of some fruit onto the mainstream market.
Heeralall Sukdeo, owner of Sukdeo and Sons Fishing Enterprise, says that local companies have suffered significant losses since they can no longer export catfish to the United States of America and he predicts even more severe ramifications if measures are not put in place to address the ban.

Cheryl Williams might easily be mistaken for a sprightly but retiring grandmother focused on simply enjoying this phase of her life though once you hear her story you quickly understand that nothing could be further from the truth.

General Secretary of the Guyana Trades Union Congress (GTUC) Lincoln Lewis on Tuesday told the Stabroek Business that he fails to see how the Government of Guyana could continue to neglect to pronounce on "the excesses of the Russian  management of the partially  state-owned Bauxite Company of Guyana Inc.