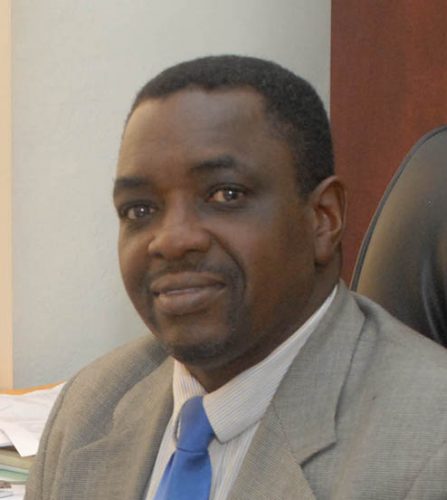 Chief Executive Officer of the Small Business Bureau (SBB) Dr. Lowell Porter is backing the potential of the agency to give a significant boost to the growth of a vibrant small business culture in Guyana, its challenges and limitations, up to this time notwithstanding.
In an exclusive interview with the Stabroek Business earlier this week Porter said that he believed that there were "limitations" to the Bureau's "model" but that those limitations did not prevent the entity from making a mark on the small business sector.
Porter's principal query appears to be the initial 2,200 job-creation target set for the SBB, a target which he said was "overly ambitious" and not in keeping with the objective realities of the programme. Porter, who assumed duty as the entity's Chief Executive Officer in June 2017 told Stabroek Business that while he believed that the lending component for the scheme's small business support programme was designed in apparent anticipation of a buy-in by all of the country's commercial banks only the Guyana Bank for Trade and Industry (GBTI) and Republic Bank (Guyana) Ltd are actual participants in the lending programme up to this time. He said that while there had been discussions with Scotia Bank with regard to the financial institution's likely participation, it was a question of securing clearance from the bank's principals in Canada…..
To continue reading this article
Comments

A scheduled visit here by a Brazilian trade and investment delegation originally due to take place this month as a follow-up to one to Brazil by a team of Guyanese state officials last May has been postponed until mid-February, Stabroek Business has been informed.

Roraima Airways Chief Executive Officer Captain Gerry Gouveia says that the "legitimate concern" over the recent delay in returning home experienced by a number of Cubans on account of mechanical defects to the Air Aruba aircraft should not be allowed to overshadow the significance of the service to promoting "friendships and business ties" between Cuba and Guyana.   

Work towards the creation of a Secured Transaction Regime in Guyana is being accelerated through a collaborative arrangement between the Government of Guyana and the Inter-American Development Bank.

A letter written to the Managing Director of the majority Russian-owned    Bauxite Company of Guyana Inc.
Information released by the Small Business Bureau (SBB) last week indicates that during last year the agency facilitated a total of fifty loans to clients   valued at $269.7 million and up to November 30, 49 of those loans valued at $221.8 million were disbursed.