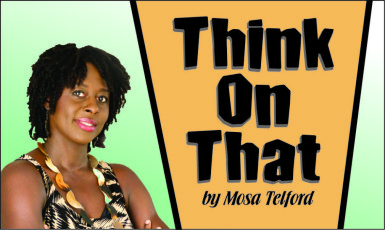 Our material possessions are often a large part of our happiness. However, even though for many it is next to impossible, it may not be wise to emotionally attach ourselves to those possessions. Events like natural disasters and unpredictable occurrences like domestic fires often disrupt lives, are traumatic and leave those affected scrambling to rebuild.
Two months ago, a fire destroyed four houses in Pike Street, Kitty, leaving a number of families homeless. When such massive fires occur, many unhesitatingly express compassion, extend words of encouragement and make donations to the victims. But very often, unless one is directly affected, people soon forget, become preoccupied with the newer headlines or they simply move on with their own lives. And of course, no one can be criticised for that. We cannot be held hostage by every tragedy that occurs in our society. However, there are times when we must remember and try to help our brothers and sisters who have faced unfortunate events.
Those affected by the fires in Pike Street must now rebuild. The families affected are not wealthy. Houses that some families would have owned for years were destroyed. And there are those who were renting.
I was curious to know how the families were coping. This resulted in conversations with some of the affected.
Most of us cannot imagine being comfortable in our homes one day and then the next day to be standing in the dark, shocked into silence yet surrounded by the bustle, watching the smoking debris of what were our possessions.
As expected, there have been many gloomy days for those affected. Some have cried while reflecting on what they have lost and fighting feelings of hopelessness has become a constant battle. For some, kind neighbours and friends have provided shelter for the time. In the yard where the fire originated, they have managed to construct a temporary shelter. Most of the other families who lived in that yard have since moved to other areas. A mother and her three children have had to make what was a garage space their living quarters for the time being. However, they do so in the face of the threat posed by a swarm of honeybees, who have a hive on the other side of the house, which they have no access to.
The rainy season has also not been kind. One family a couple of weeks ago, awoke to flood waters in the temporary space and much of their few possessions, including donations and food, were contaminated or destroyed.
I occasionally think about social inequalities. There are wealthy people who became wealthy by honest means and then there are those who were unscrupulous, but yet they seem to thrive. And then there are people who work honestly, yet hardships continuously knock on their doors.
Wealth, I know, does not mean happiness, even though the man in need would probably beg to swap places with the affluent. However, many wealthy people are obsessed with how to keep their wealth, they are unhappy, lonely, lacking love or spiritual consciousness.
'Everything in life happens for a reason' is a cliché. Perhaps it originated from fears or reluctance and/or laziness to question the things we sometimes cannot explain. When the innocent suffer, it is difficult to sometimes discern the reason. But maybe, yes, there is always a lesson to be learnt. The difference perhaps in some cases is how we see ourselves and how we use the power of the mind. There are those, whether moral or not by human standards, who will succeed and prosper and others who will face hardships.
Those affected by the Pike Street fire are facing hardships. Those who are have planned to rebuild their homes, are desperately in need of help with building materials – wood, zinc, sand, stone, windows, just to name a few. Some of them have already started the process and have laid the foundations, but as one would imagine, after losing everything, the process is slow.
When asked if and how government has helped, the fire victims indicated that there has been some help. Minister within the Ministry of Natural Resources Simona Broomes was at the scene on the morning of the fire. The residents also noted that Minister of State Joseph Harmon had briefly stopped by that same day. Minister of Social Protection Amna Ally also showed concern and her ministry subsequently donated money and some household appliances to the families. Some also received vouchers to shop at one of the supermarkets.
Many people and organisations like Food for the Poor would have donated clothes and food items. It must be noted, however, that whenever we are donating to those in need, we must be considerate with the donations we make. If we have possessions that are tattered, like clothes that we would not wear or use, we must think before we donate such items. Yes, in the time people might by desperate, but we should not add insult to injury by donating rags that even vagrants may hesitate to use, own or wear.
Some of the affected suggested that the businesses that supply building materials can perhaps offer discounts. In terms of retrieving important documents, perhaps there can also be some provision to help those affected. Perhaps the government can put some mechanisms in place, like a disaster relief fund if one does not exist, to help people to rebuild faster when disasters such as fires and flood occur. Especially in cases when they would have had no insurance, they desperately need help. And yes, there is a lesson there for all of us; that we must seek to insure our material possessions in case of loss.
Many of us are fortunate to never experience such loss. It is true that we cannot deny our happiness and comfort by constantly worrying about the needs of other people. But when we can do something to help, we should.
If anyone wants to assist the affected Pike Street families, the contact information for some of them is as follows:
Angela Demonik – 671-5071 and 223-1611
Oswald Layne – 678-1646
Savitri Manbodh – 644-9167
Jeanette Browne – 686-1433
Around the Web