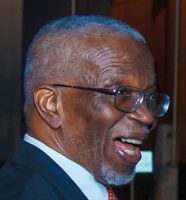 Dr. Desmond Broomes- The Guyanese educator, known to many as "Dessie" passed away in January of last year. The Caribbean Examinations Council (CXC), for which he worked for decades, paid a special tribute to him lauding his contributions. It said that he served the region with distinction for over 40 years in various capacities at CXC. At the time of his death, Dr Broomes was a consultant with CXC in the Examinations Development and Production Development Division.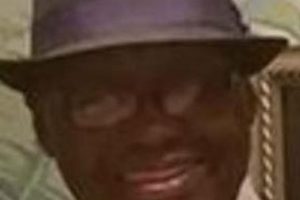 Mortimer Codette – The longtime criminal attorney-at-law died in
the United States, in February , after a brief period of hospitalization. He was 80-years-old at the time and had still been a practising attorney and a consultant for a number of local businesses. Tributes poured in from the legal fraternity and business community with many remembering him for his kindness and willingness to help.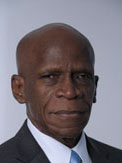 Noel Sinclair- February also saw the passing of the former Guyana Ambassador to the United Nations (UN). Sinclair was remembered as one of the country's finest diplomats. He died in the United States at the age of 76. A past Director General of the Ministry of Foreign Affairs, he had a long and distinguished foreign service career that included diplomatic postings and high level responsibilities in national, regional and international organisations. He held senior posts at the Guyana embassies in Washington and Caracas, at the Guyana High Commission in Lusaka, Zambia and in New York, where he served as Permanent Representative of the Guyana Mission to the UN. It was during this latter posting that he served as President of the UN Security Council.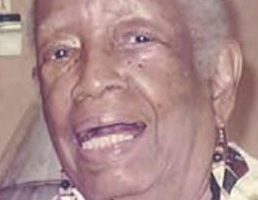 Dr. Enid Denbow – One of the country's first Chief Medical Officers, passed away in February at the age of 95.  She was an inspiration for many women.  Starting her career as a nurse at the Georgetown Public Hospital, Denbow excelled and was awarded scholarships both in England and the United States. Where she pursued her studies in the field of medicine specializing in cardiology. She was remembered by friends and family as a "Doctor's doctor" who dedicated her life to helping others.


Dr. Lyttleton Estil Ramsahoye – Sibling of the Ramsahoye brothers and a geo-physicist by profession, he passed away in Barbados, on February 14th , where he had resided for many years with his family. He was 87.  A Guyana scholar of 1949, Ramsahoye graduated with a PhD.  In geophysics from Imperial College of London in 1957. He was a former Dean of the Faculty of Natural Sciences of the University of Guyana, retired research director at the Caribbean Meteorological Institute and former long-term volunteer at the Queen Elizabeth Hospital Laboratory in Barbados.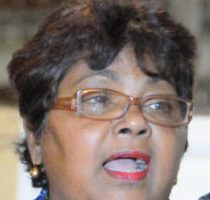 Vivienne Inge Paula Nathoo – Secretary General of the Guyana National Commis-sion to UNESCO passed away following a brief stay at the Georgetown Public Hospital back in February. Nathoo, formerly of Port Mourant, Corentyne, had been installed as Secretary General of the Guyana National Commission to UNESCO in 2008 and held the post up until her death. Reflecting on her life, the Ministry of Education had alluded to Nathoo's entry into the world of work with her employment at the Guyana National Co-operative Bank (GNCB), Port Mourant Branch. Additional areas of success for Nathoo included her stints at the CARICOM Rice Mill, the Guyana Manufacturers Associa-tion and the National Parks Commission.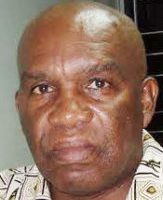 Kenneth Joseph – The veteran trade unionist died in February at the age of 65.  A long-serving General Secretary of the National Association of Agricultural, Commercial and Industrial Employees (NAACIE), Joseph is remembered as a "people's person" and one who was passionate about his job. Former President Donald Ramotar in his tribute to Joseph said, "He was a champion among the working class. Kenneth rose through the ranks of the workers to become one of the leading trade unionists in Guyana, so he understood the struggle of the working class and always did his best to ensure they were well represented. He was a person for the people and his death has come at a time when the sugar workers whom he represents [are] facing their most serious challenge in a long, long time."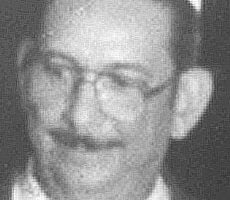 Mike Brassington – The former prominent business figure and Head of Guyana Refrigerators Limited, died in the United States in March where he had migrated. He was 80 years old. He was remembered for his long service and works at the GRL along with contributions on the many boards he served before his migration.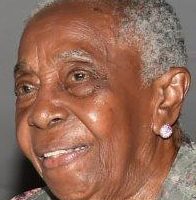 Carmen Jarvis – The former Secretary General of the Guyana Commission to UNESCO and long serving principal of the Bishops' High School died in late March in in Atlanta, USA where she was living for many years.  She was 91 years old.  She had launched an autobiography only six months prior to her demise where she reflected on her life growing up here. President David Granger was at that launch and described Jarvis as a stalwart who from the pre-independence period made "an outstanding contribution to education." He recalled that she was in the Girl Guides and the country's representative to UNESCO and in that capacity gave Guyana great prominence for its heritage sites. "…I was happy to be with her at that occasion… She was one of the people who helped to build Guyana; gave us one of the strong educational foundations we today enjoy," the Head of State said.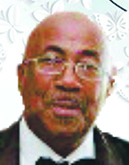 Lawrence Mc Lennon Farley- The former Director of the Institute for Private Enterprise Development (IPED) who resided at Meadowbrook Gardens in Georgetown died in March at the age of 80. Farley was also a General Manager of the then Guyana National Cooperative Bank and was at the time managing director of Hamlets Overseas Chemicals Limited. He was a father of six and grandfather of six.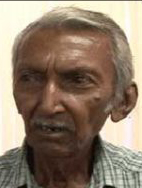 Steve Naraine– Veteran journalist Steve Narine passed away in April at his Success, East Coast Demerara home. He was 83. Paying tribute to him, a statement from the Guyana Press Association (GPA) lauded his contribution to in the area of sports. The GPA said that Narine up to 2015, worked at the Government Information Agency (GINA) as a Research Officer before he was relieved of his duties. "Many would remember him as a fixture at the Agency, an agency he would have worked with intermittently over the years, as GINA and when it was referred to as the Government Information Service", the GPA said.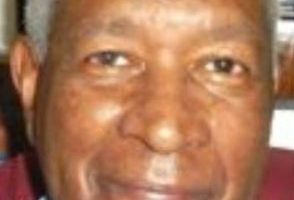 Beckles Dr. Frank– Prominent local psychiatrist Dr Frank Beckles passed away in April in the United States where he was receiving medical treatment. He was 83. Offering condolences on behalf of government, the Ministry of the Presidency thanked Beckles for his service to the countries in the medical field. Dr. Beckles was an authority on suicide in Guyana and wrote extensively on the subject. He attended the George Washington University, where he completed a Bachelor's of Science Degree in Zoology and Howard University School of Medicine, where he underwent training as a Medical Doctor. He joined the Peace Corps and served in Gabon and Niger before returning to the United States where he pursued psychiatry studies at the University of Maryland's Institute of Psychiatry and Human Behaviour. In 1997 he returned to Guyana and set up a Psychiatry practice.
Lucille Wharton- Just days shy of her 100th birthday, the first Guyanese Principal of the Carnegie School of Home Economics passed away in April. At the time of her death she resided in Maryland in the USA. Wharton had also served as the Guyana Consul in the US for the Eastern states.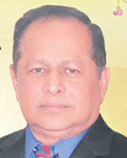 Ahmad Murtza Khan – Following a brief period of illness, the former Director of the Bank of Baroda and New Building Society passed on in May at the age of 62. When he joined NBS in 2007 they described him as "of progressive working experience in the areas of senior management, business finances, commercial operations, corporate planning and security and foreign trade." Khan also served as General Manager of Demerara Bank and offered his decades of banking experience to the banking community. He is remembered by his family, friends and those who knew him as an ardent and meticulous worker, a dedicated family man and a person of an always quiet demeanour.


Norman Chapman-  In April, the Linden stalwart  who was the owner of the 'Son Chapman' launch, on which 43 people lost their lives when there was an explosion on the vessel in 1964 during the pre-Independence period of political upheaval, died at the age of 92.  A statement from the Ministry of the Presidency said that he "was a noteworthy contributor to the development of the town of Linden". His funeral saw in attendance several hundred residents from his community who turned out to bid farewell to a man they said worked selflessly in trying to development the Region, 10 town.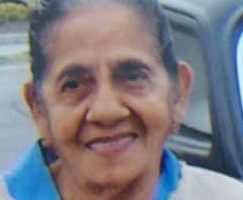 Sattee Bharrat- Co- founder of one of the country's oldest taxi services, Bharrat passed away on Independence Day of last year at the age of 93. Bharrat and her husband started the taxi service in 1968 following the closure of the Bookers Estate. Her daughter in law told the story of the couple, Bharrat and her husband, who were given the option of choosing between money and a car and they chose the car. The vehicle was the foundation for the service that was birthed under the name of City Garage before it was later changed to City Taxi Service. The mother of eight is remembered by her family and customers for her kindness and humanity towards others.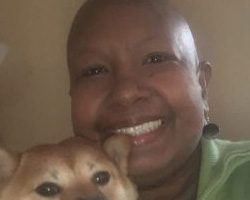 Sukree Boodram- The human rights activist and author lost her battle with cancer in late May. It was Boodram's sister, Nina Sattie Singh-Boodram, who announced on Facebook that she died peacefully at with family at her bedside. A survivor of domestic violence, Boodram, a US-based Guyanese wrote a book titled Breakout in which she described to the world the horrifying experiences she and her two children endured at the hands of a man they called husband and father. That was in 2010. Following her death, hundreds took to social media to praise her for the work she has done and according to one user the Guyanese worked with passion and determination to fight the scourge of domestic violence.


Imran Khan –  The three-time golf champion of Courbane Park, Annandale, passed away in June  mere hours after being diagnosed with the bacterial infection, leptospirosis. He would have celebrated his 52nd birthday exactly a week from the day of his demise. The father of two, who worked as a mason, had made his mark in the local golfing fraternity, having won the Scotiabank Golf Tournament three times. According to his wife Parbattee he had been playing the sport since he was a boy and loved it with all his heart. "He was a gentleman on and off the course, quiet but always generous in sharing his winnings at the bar," one of his golfing buddies reflected on his passing.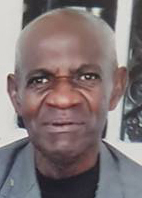 Hector Stoute – The former promoter and Mayor and City Hall Councillor passed away at the age of 80 at his Bent Street, Georgetown residence. Stoute, who was also a retired army officer promoted and hosted shows such as Oldies are Goldies and In search of a star. Stoute's son Mondale Smithsaid that his father was a singer who toured the Caribbean and went as far as England.


Richard Fields –  The prominent attorney and partner in the law firm Hughes, Fields and Stoby, who was known by most as 'Dickie' passed away in late August. He was 79 years old. His wife Joan had told Stabroek News that although he had suffered a stroke and recovered, he never stopped his legal practice.  Fields also served on the Boards of Banks DIH, Citizens Bank and Demerara Mutual Life Assurance Society. Describing the father of two, Susan and Dylan, as nothing short of loving and supportive, Joan said that her husband was a family oriented man. Tributes also poured in from the legal fraternity with many lamenting the loss to the legal profession. Many others took to social media to remember a man best known as "the essence of the old fashioned gentleman."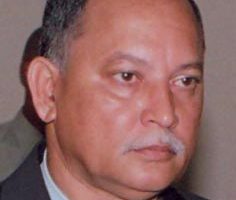 Mohamed 'Fuzzy' Sattaur- The former   Chief Executive Officer (CEO) of the state-owned National Communications Network (NCN), died on September 2. At the time of his death, Sattaur was the administrator of the Cheddi Jagan Research Centre. Friends said that he had been suffering from a heart condition and diabetes at the time of his death. He died in hospital. The Central Islamic Organization of Guyana (CIOG) in paying tribute to him said that he was very active in many of their social programmes. It also noted that his work in improving the radio and television network in Guyana saying that "it will remain a hallmark of his achievement".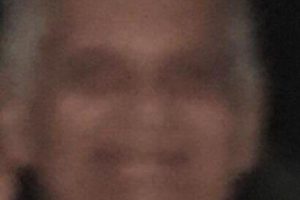 Yusuf Sankar-   The life of former businessman and owner of popular photography business Risan's came to a tragic end after he was trapped in his Lot 71 Main Street, Georgetown home during a fire. The ground floor housed Risan's and Jarrod's photocopy and photography centres, which were both destroyed. The fire would gut the inside of the home but Sankar who was asleep on the second floor perished. He was 77 years old.


Nills Learmond Campbell- A veteran journalist and former Stabroek News reporter, Campbell, passed away on September 24 in the United States where he had been living with his family. He was 73 years old. Campbell had recovered from a stroke several years ago but still had hypertension issues. Campbell, who worked in the media for over 50 years, was employed with many of the past and current newspapers and broadcast media outlets. The Guyana Press Association paid tribute to him. "Nills was a polite man; an astute journalist who paid attention to detail and language use. He never ceased sharing his knowledge and experiences with his colleagues and friends, especially the younger ones," the GPA stated.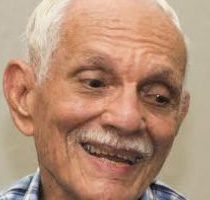 Tommy Rhodes- Veteran broadcaster Tommy Rhodes, who became a household name as the anchor of the VCT Evening News, died in Brazil where he had migrated after retirement. Rhodes, who was 84, died at his daughter's residence in Bon Fim, on October 23. He started his broadcasting careering at Radio Demerara before taking up the anchoring position for the Evening News. Rhodes, a trained agronomist, also worked with the Ministry of Agriculture, Geddes Grant and Central Garage.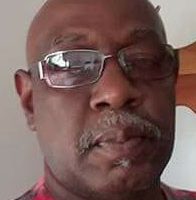 Clarence Young– Coordinator and founder of the Phoenix Recovery Programme, Young, died suddenly while in the United States in October. His wife and two children were with him at the time, this newspaper understands. Young, whose recovery programme received the Medal of Service in 2011 from President Bharrat Jagdeo, had been working in the area of substance abuse for a number of years in Guyana and he has also conducted some studies. He is credited for the rehabilitation programmes he offered to many, most males here who later went on to work and also gave back to the continuation of the facility.


Samuel Moffat- The veteran educator and former lecturer at the Cyril Potter College of Education and principal of the East Ruimveldt Secondary school died in November of this year. He was 90 years old. Remembered as a "strong disciplinarian", Moffat was hailed for the transformation of the ERSS. Many persons took to social media and paid tribute to the teacher they fondly referred to as "Moffy" for the positive contributions he made to their lives. "I did not like school and would get away and do all sorts of things … but Moffy you believed in me and today I own my own small business and I want to tell thank you for everything," former student Simon Durant said.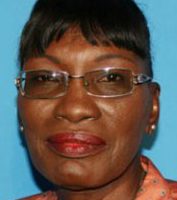 Sandra Jones – Commissioner of the Guyana Elections Commission, Sandra Jones, passed away in November following months of illness. She became a member of GECOM in 2012 after the death of Deputy Mayor of Georgetown Robert Williams. At the time of her nomination then Leader of the Opposition David Granger noted that Jones would bring to the commission more than 25 years of experience as a Human Resources Management and Organizational Development specialist. Most recently Jones served as a member of the Commission of Inquiry into the Public Service. She is remembered by all the commissioners as someone who was fair and "easy to get along with". Her friends and family paid tribute to her singling out her compassion and love for others and one who always lent a listening ear and was there to give sound advice.

Winston George Humphrey – The popular Charlestown bakery owner died on December 17 after a period of illness at a city hospital. He was 69. His daughter Roshell told Stabroek News that the father of eight was eagerly anticipating the Christmas holidays as he would usually undertake a number of charitable activities. He had already shipped in containers of toys to host the Humphrey's Bakery Annual Christmas Party. It is for his humanitarian works that Humphrey is most remembered as residents reflected on the life he lived where he willingly shared his baked produce to many elderly homes and shelters across the country.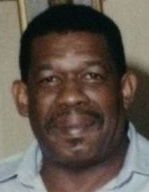 Gregory 'Peppers'  Christiani-  The Waterchris Hotel and Restaurant proprietor succumbed at the Georgetown Public Hospital on Christmas Eve day. He was 64.  According to one of his sons, he had been ill for some time and was in and out of the hospital. Christiani took control of the Waterloo and Quamina streets hotel some 30 years ago. Before the hotel gained fame, Christiani was a director at Mazaruni Granite Quarries which later went bankrupt. It was then, his son said, that the marketing graduate from Pace University in New York focused his attention on the hotel. The restaurant was well known for catering to major airlines operating at the Cheddi Jagan International Airport in the 1980's.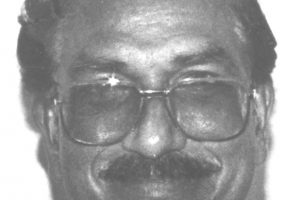 Dr Martin Boodhoo – Commenting on what he termed the legacy left behind by Dr Martin Boodhoo, Registrar of the university, Dr. Nigel Gravesande, said Boodhoo has made significant contributions in ensuring "UG maintained a philosophy of academic and intellectual autonomy."
According to Gravesande, the former Pro Chancellor "was absolutely convinced that UG must always be seen as a national strategic asset."
Gravesande said it was with regret that the university community learnt of Boodhoo's passing, and expressed condolences to his immediate family, relatives and friends.
Around the Web