The police on the Essequibo Coast are investigating the circumstances surrounding the death of a 58 year old man of Lot 47 Jib, Essequibo Coast.
The man who was found dead at his daughter's home yesterday was identified as Roopnarine (only name given).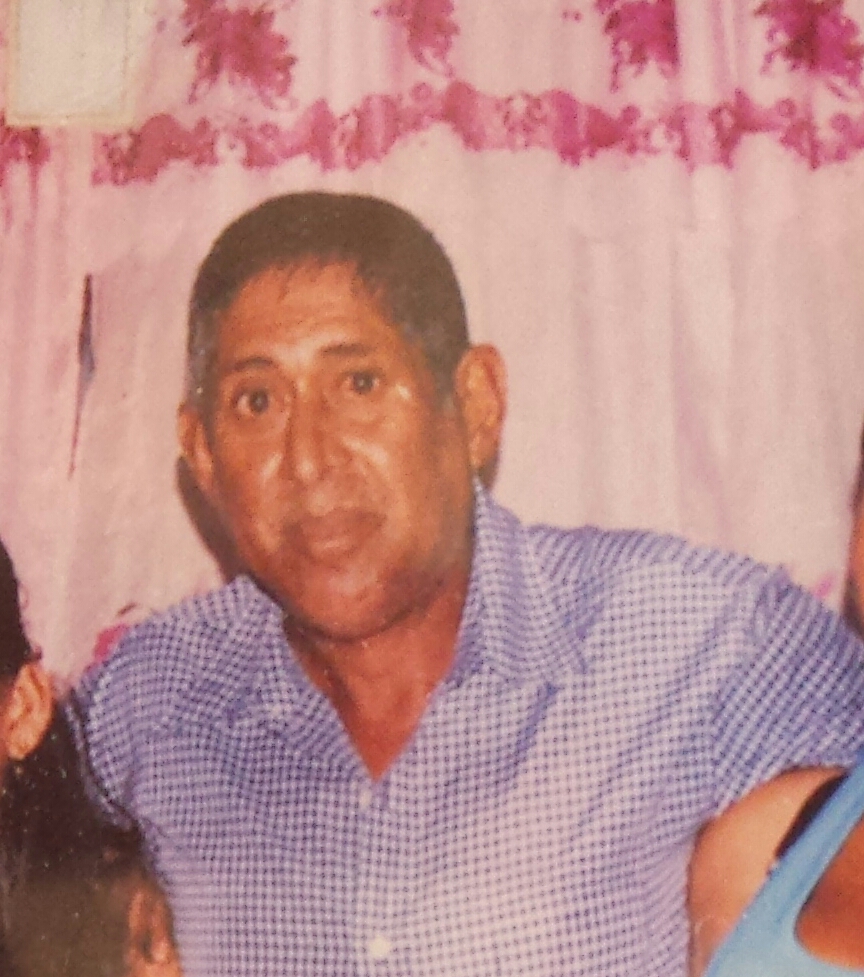 Roopnarine was employed under the Community Infrastructure and Improvement Program where he worked as a trench cleaner. He was the father of two and grandfather of seven.
Speaking with this newspaper, wife of the dead man, Lalita Lall said that since her daughter and her family were out of the region on vacation, she and her husband had been house! her daughter's house located in the same village.
The woman related that on New Year's Eve, instead of both of them going along to house sit, her husband insisted that she stay at home and he went along alone.
"Before he gone he ask me for $500 and I give him. It seems that he take the money and buy he lil drinks and like he drink and then pass out. On Friday, his pressure was high and he was using medication for it so like because he drink, that cause him to pass out then die. Because I know he had to use the medication, I does make sure he don't drink but on Old Year's because he went alone that's why he drink because when I went, I see the rum bottle in the room."
Lall said upon discovering her husband's lifeless body, she raised an alarm.
The police were called and the body was examined but no marks of violence were seen.
The body was taken to the Suddie Hospital Mortuary and is awaiting a post-mortem examination to determine the cause of death.
Around the Web