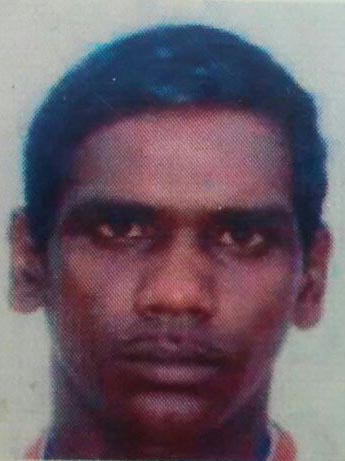 A Crabwood Creek, Upper Corentyne fisherman has confessed to fatally beating his friend, a fellow fisher sometime around 3 am yesterday.
The body of the dead man was discovered sometime around 6 am on the bridge of a grocery located along the Crabwood Creek Public Road.
The dead man has since been identified as Sahadeo Sankar, 40, no fixed place of residence.
Hours after the body was discovered, investigators placed the suspect, one of Sankar's friends who he would usually drink alcohol with under arrest, after viewing the grocery's surveillance camera.
Stabroek News was told that the surveillance footage showed another man and Sankar running across the main road onto the grocery store's bridge, after which the suspect reportedly dealt Sankar several lashes in his head. It was also reported to Stabroek News, that the suspect walked away from the bridge then returned seconds after and started to "stomp the ground" where Sankar was lying.
According to a police source, the suspect confessed to the crime yesterday, telling investigators that he and Sankar were imbibing during which an argument erupted between the two. According to the suspect, Sankar allegedly injured him with a knife during the altercation, which led to him retaliating and dealing Sankar several lashes.
According to a source, the suspect was taken for a medical examination yesterday at the Skeldon Hospital, since he had minor injuries on the inside of his hand.
Meanwhile, the shop owner, Manoj Deosankar relayed yesterday that his wife had just gotten up from bed and ventured to their veranda where she noticed someone lying on their bridge. She then informed her husband who upon investigating discovered Sankar covered in blood.
Residents of the area told this newspaper that Sankar resided in an "old car" in Crabwood Creek. According to the residents, Sankar often heads out to fish at sea and whenever he returns he would sleep in the car. One villager explained that Sankar once resided next to him, however, years back Sankar reportedly sold out his property and began living in the car.
Sankar's body is presently at the Skeldon Hospital Mortuary awaiting a post-mortem examination.
Around the Web