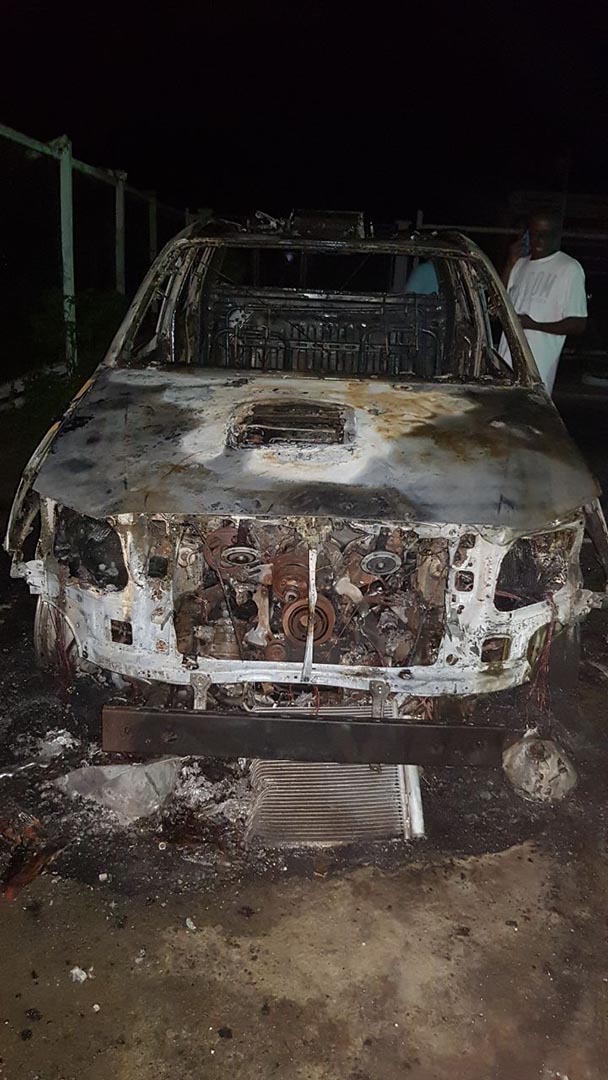 A police vehicle was yesterday destroyed in a fire in the Sisters Police Station compound in Berbice.
Stabroek News was told that the vehicle, PMM 9646, which is attached to the Sisters Police Station was completely destroyed by the fire of unknown origin.
According to information gathered, ranks parked the vehicle in the compound in front of the Sisters Magistrate's Court and ventured into the police station. However, moments later  neighbours saw flames emanating from the vehicle's engine.
One resident who resides next door to the station told Stabroek News, that "Them had neighbourhood police and police in them uniform in the station and them run out". The resident noted, that the fire brigade was immediately summoned, while ranks with the assistance of residents formed a bucket brigade. However, before fire fighters arrived the entire vehicle had been engulfed in flames.
The resident around 8 pm last night told Stabroek News, "Them out it now, just the vehicle shell lef, it on its rims, the glass window everything destroy, the speakers everything in the vehicle man".
An investigation has been launched to determine the cause of the fire.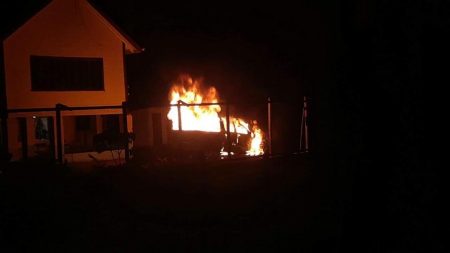 Around the Web