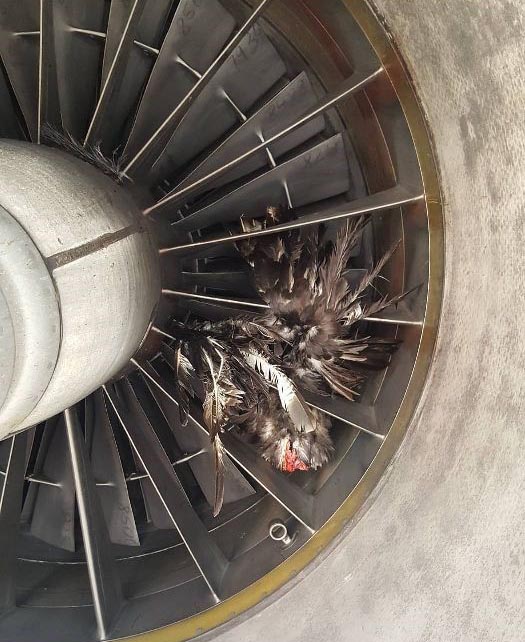 A number of Cuban nationals who were stranded in Guyana over the past three days as a result of engine issues faced by Aruba Air were expected to depart the Cheddi Jagan International Airport yesterday.
Local representative of the airline Captain Gerry Gouveia in a press statement issued yesterday morning said that Aruba Air was expected to dispatch two aircraft to CJIA yesterday as a solution to the issue.
It was explained that the three-day delay came as a result of mechanical issues arising from the engine of the Aruba Air aircraft dedicated to its Guyana route being hit by birds on Sunday.
"Aruba Air's top priority is safety. The mechanical issue took a bit longer to rectify than initially anticipated and the aircraft is now back in service. Additionally, a second aircraft is being diverted to the Guyana route to effectively deal with the backlog of passengers," Gouveia said.
He further noted that a standard operating arrangement had been implemented for delayed Aruba Air passengers to be accommodated at Residence Inn but due to the extended delay additional accommodation had to be secured.
"Aruba Air had expected to have the Guyana flight operational on Monday but the mechanical issue was not rectified by that time as was anticipated. This resulted in the need for additional accommodation at short notice and arrangements were immediately put in place to have them comfortably accommodated in groups so that they could interact among themselves and at the same time be communicated with together and updated on departure information," Gouveia added.
As a result, the affected Cubans have been accommodated at Roraima Airways Residence Inn and Duke Lodge Hotels as well as at the Diocesan Youth Centre in Subryanville and the YWCA on Brickdam and are being provided three meals every day, the statement said.
Around the Web