The Guyana Sugar Corporation (GuySuCo) and the  Ministry of Business are fine-tuning two business and investment fora which are intended to offer advice and coaching to some of the thousands of sugar workers made redundant at the end of last year.
The forums will be held on 29th January, 2018 at the Enmore Community Centre and the second on 31st January, 2018 at the Skeldon Community Centre.
A joint statement yesterday from GuySuCo and the ministry said that the forums form part of the  'Sustainable Communities Programme' for the sugar–dependent communities in the vicinity of Skeldon, Rose Hall, Enmore and Wales.  The specific objectives of the two 'Business, Financial and Investment Forums' and four 'Coaching Clinics' are to: provide appropriate business, financial and investment advice to ex-employees who will be receiving severance payment; set up a system for providing coaching in business, finance and investment for these ex-employees; nurture opportunities for them to access advice on insurance, medical  and pension packages; create a system for formalising banking arrangements for those who are currently outside of the system and who are interested in becoming entrepreneurs; and launch a process for assisting interested parties to fulfill banking requirements, such as referees and recommendations.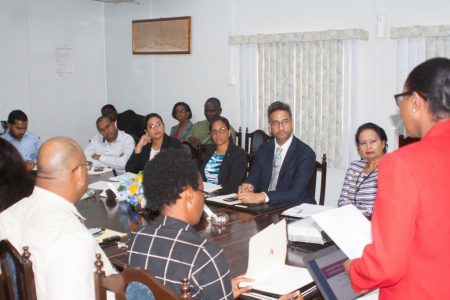 All ex-employees from the Skeldon, Rose Hall, East Demerara and Wales Estates, as well as their family members are invited, the release said. The focus will be on opportunities: in investment, to purchase bonds and shares, banking services such as fixed deposits, business ventures, insurance and medical and pension packages, among other areas.
The activities will be coordinated by GuySuCo and the ministry's Small Business Bureau (SBB) in conjunction with banking institutions, insurance companies, the Private Sector Commission (PSC) and the Georgetown Chamber of Commerce and Industry (GCCI). Senior business personalities will also be on hand to facilitate sessions in business, finance and investment.
The joint release said that a planning meeting for this initiative was held at the GuySuCo Head Office, La Bonne Intention, on Monday and saw participation by senior representatives from  Republic Bank (Guyana) Ltd – including the Managing Director, Richard Sammy; others were from Citizens Bank, the Guyana Bank for Trade and Industry, the Institute of Private Enterprise Development, GCCI,  PSC, Demerara Mutual Life Assurance Society  Limited, the Guyana Stock Exchange and the SBB.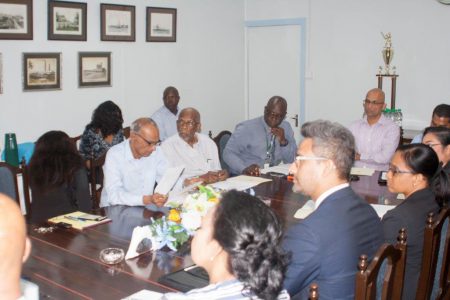 Ex-employees of GuySuCo are being notified that transportation will leave  Patentia and  Vreed-en-Hoop, West Bank Demerara at 7 am,  and Cane Grove, Mahaica and Industry,  East Coast Demerara at 7 am on Monday 29 January, 2018, and will be picking up persons along the way. Transportation will leave the Enmore Community Centre at 4 pm to return persons to these locations.
In relation to the forum on 31 January, 2018 at the Skeldon Community Centre, transportation will leave the No. 1 Road at 7 am and Crabwood Creek in Berbice at 8 am. Transport will also leave Gangaram Canje at 6:30 am and from Providence, Berbice at 6:30 am. Transportation will leave the Skeldon Community Centre at 4 pm to return persons to these locations
Around the Web