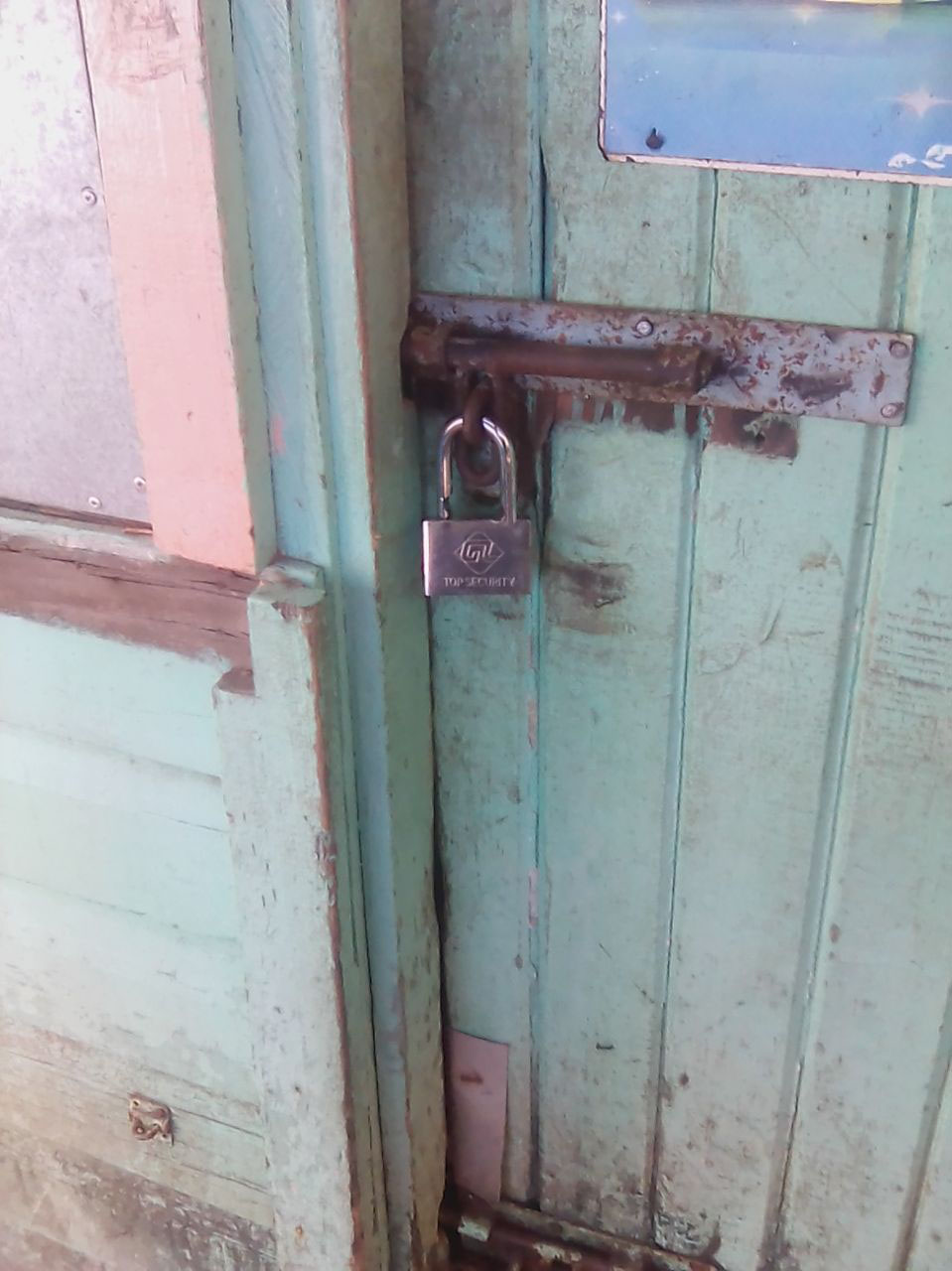 Bourda Green vendors at Bourda Market, in Georgetown, are up in arms over the lack of security in the area after another stall was broken into.
The concerned vendors contacted Stabroek News yesterday after a quantity of groceries were stolen from a stall that had been broken into sometime between Monday evening and Tuesday morning.
The owner of the stall, who asked not to be named, said she has been occupying the same stall for over 10 years.
"It's not something recent; year before the last they broke in and carried away stuff.  This year January, they broke in again but they didn't really get to take anything. Then last Tuesday they break it and come in and take out. Now Monday night, Tuesday they came again and take out stuff," the woman said.
Another vendor, who sat nearby, said security is limited as a result of the city constabulary being afraid to patrol the area.
"Constables don't like coming through the area because they too are afraid. Sometimes one or two female constables alone working so they don't take the chance to come through here. The place does be dark and they got one street light out on the road, nothing else. They tek off all the sheds them and say they going to put light but nothing," the vendor shared.
Apart from the street light on the road some distance away, there is no lighting inside this particular section of the market and therefore it is often reduced to a dark alley at night.
"We always cry out for security and the first thing the constable does say is that you go away and leave your place open. They break my stall and they broke down my stall September 27th, when they come they come and ask if you had any problem with any junkie and I said no and she said somebody told  her that I underpay some junkie and they come and burn down my stall. No fire service, nobody came and say what happened. You still got to pay stand rent even though you struggling to build back," the woman added.
"I have been here 45 years now and instead of the situation getter better, it's getting worse. Almost every night somebody getting rob in here. We need more security and we don't have it," another one lamented.
Meanwhile, the stall owner whose business was broken into has given statements to the city constabulary and has been asked to make a follow up report.
Around the Web