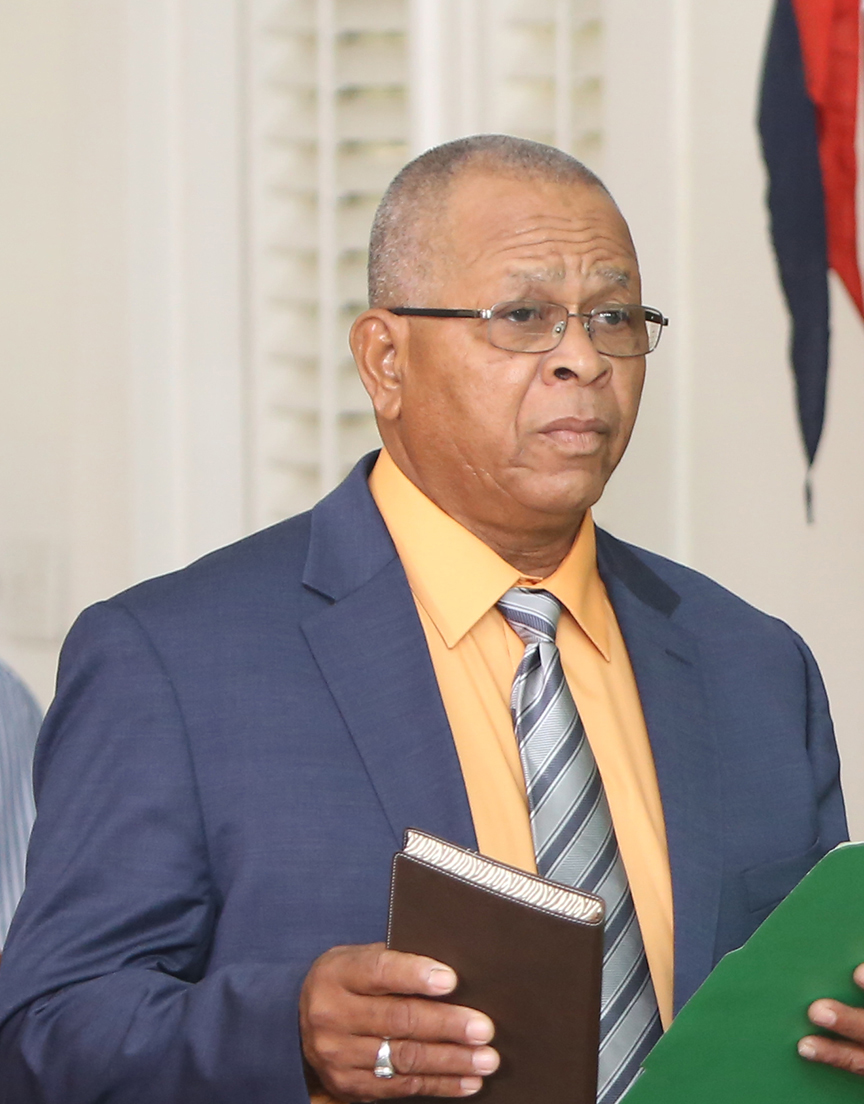 Mabaruma Mayor Henry Smith yesterday warned that a health crisis may be looming in Region One given the large number of Venezuelans who are illegally crossing the border to seek medical attention and engage in trade.
Though acknowledging that Guyana has to show care towards its Spanish-speaking neighbours, Smith told Stabroek News that it must not come at the expense of the health and safety of locals.
"They can certainly bring diseases here… There are no checks and balances and lots of them have malaria and we were almost malaria-free here. I was there one morning and I saw them bringing a pig from Venezuela to sell. You see oranges coming, you got plants coming," he said during an interview.

He noted that these were also among the concerns he raised with a Guyana Revenue Authority (GRA) team about a month ago.
"We were concerned mainly about how they are gaining entry here. What documents do they have to show? …We know that if we go to Trinidad or any other place, you gotta have a passport, you gotta be stamped in, you gotta be stamped out," Smith, who is a farmer, said.
He explained that he was informed that after crossing the border either at an unauthorised port or in fuel boats, the sick Venezuelans would journey to the Mabaruma Regional Hospital by road. He noted that the region depends on Venezuela for fuel.
"They help deplete our medical supplies because they go to our hospitals," he said, while reminding that medication and supplies will be budgeted for the people of the region and not the hundreds who are crossing the border to access free medical care.
Smith recalled that recently he visited the blood pressure clinic, where he is a patient, and had to leave without some of his medication because it was not available. "I am not really complaining because we are a humanitarian people, we got to help people, but I think it is time that our government take a look at that. If you are going to help people, increase the supply of drugs you requisition for, don't make your own people suffer," he said.
Smith also said he believed that in many instances the foreigners are not turned away because they are in the company of Guyanese nationals. Most of those seeking medical attention fall within the 18 to 30 age group and many have at least a parent who is Guyanese.
He said that he was informed that some of them are flown to Georgetown for additional medical care. "They fly them out from here on mercy flights too at a cost to our government and they go there [Georgetown Public Hospital] and they are treated…," he added.
Smith emphasised that the continued illegal entry of Venezuelans into Guyana is a serious matter and that it is the responsibility of the regional officials to address it. He urged that a joint meeting be convened in the town with regional and health ministry officials, where residents would also be able to make inputs. "If you wanna help these people, then put some kind of additional thing in place but don't suffer us," he stressed.
More
Meanwhile, Regional Chairman Brentnol Ashley, while appreciative of the deployment of the military to several border communities, said that more has to be done to ensure that diseases don't find their way into the region.
He recalled that sometime in the latter part of January he wrote to the president outlining his concern about the security of the region and the strain the influx of foreigners was having on the health care system.  President David Granger subsequently visited White Water and Baramita, where joint services patrols and a military presence were established.
He, however, said that he has heard nothing about the deployment of port health authorities as he had suggested in his letter.
Ashley admitted that just visiting the areas and having a military presence established is adequate. "There is much greater things to be done in order to better ensure that the security and health of the people are looked at," he said.
According to the Regional Chairman, the increase of Venezuelans seeking medical care is putting a strain on the health care system. "These people are coming across and we don't know what they are coming with," he said, while adding that while it is known that most seek medical attention for measles, he has learnt that some have other illnesses, including HIV.
He said that to adequately tackle the health concerns, authorities are needed at entry points to execute a robust screening campaign. "We need to have proper screening systems for persons coming across from Venezuela. That is why we had recommended in that letter that they also have immigration officers placed within the confines of the security set up," he said.
"I would like port health officers to deal with the produce coming across, immigration officers as well as additional medical personnel for the entire region," he noted. He stressed that once the Public Service Commission is established, the region will recommend that additional vacancies be created.
Ashley stated to that given the pressing security issues, he may call an emergency regional intelligence meeting.
He said that during 2017, several hundred Venezuelans were treated for malaria at health facilities in the region.
Officials in regions Seven and Nine have also reported the presence of Venezuelans on a smaller scale.
Around the Web