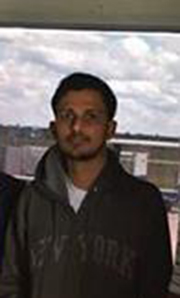 The US Immigration and Customs Enforcement (ICE) returned Guyanese Anthony Bhupdeo here on March 1st   in connection with a murder at Cane Grove.
Bhupdeo, 25, is the prime suspect in the New Year's Day, 2016 fatal beating of Cane Grove cane harvester Deokumar Basdeo.
Local police had confirmed that Bhupdeo had fled to the United States following the incident. They had then sought the help of Interpol in tracking him down
According to a release yesterday from ICE, Bhupdeo was removed by its Enforcement and Removal Operations (ERO) division from the United States via a commercial flight. He was transferred into the custody of Guyanese law enforcement authorities upon arrival in Georgetown.
"The removal of Bhupdeo is indicative of ERO's resolve in carrying out the laws of our nation," said Thomas Decker, field office director for ERO New York, in the release. "We will not provide a safe haven for those who commit crimes in their home countries.  For those criminal aliens hiding within our New York communities, our message is clear: it's not a matter of if we will remove you, it's a matter of when," he continued.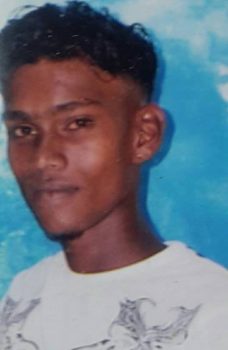 According to the release, on January 2nd 2016, Bhupdeo entered the United States as a visitor, with authorization to remain until July 2016. It said that on January 7th 2016, Guyanese authorities in the East Demerara Magisterial District, issued an arrest warrant for Bhupdeo for violating Criminal Law (PRO) Act, Ch. 10.01, Section 53 of the Criminal Code of Guyana (Murder). In February 2016, the US Department of State revoked Bhupdeo's visa.
Bhupdeo failed to depart the United States in July 2016, as required. In September 2016, the HSI office in Bogota, Colombia, notified ERO New York that Bhupdeo, might be residing in the New York City metropolitan area, and was being sought in Guyana for murder pursuant to an Interpol Red Notice.
On October 5th 2016, ERO deportation officers arrested Bhupdeo in Woodhaven, New York, and placed him into removal proceedings. On July 26, 2017, Bhupdeo was ordered removed by an immigration judge, but appealed that decision to the Board of Immigration Appeals (BIA). On February 1st, 2018, the BIA dismissed his appeal, paving the way for his removal to Guyana.
Basdeo, called "Buddy" and "Kevin," of Lot 77 Cane Grove, East Coast Demerara was left on the roadway in Cane Grove after a gang of seven men attacked him as he made his way home from a lime.
They dealt him several blows about his body—mostly to the head—with a piece of wood. He was taken to the Mahaicony Hospital before being transferred to the Georgetown Public Hospital, where he succumbed hours later.
Basdeo's wife, Ranjeeta Baig, had told this newspaper that it was unclear why the men would want to take her husband's life. She, however, noted that she had learned that Basdeo had earlier in the day been drinking and gambling at a shop near his home and had won a large amount of money. "I hear he win nuff money and I don't know if them boy went there playing and see too or they receive information but if you see how them beat he," Baig said.
A post-mortem examination performed on the remains of Basdeo found that he died as a result of brain haemorrhaging.
Since Oct. 1, 2009, ERO has removed more than 1,700 foreign fugitives from the United States who were sought in their native countries for serious crimes, including kidnapping, rape and murder. In fiscal year 2016, ICE conducted 240,255 removals nationwide. Ninety-two percent of individuals removed from the interior of the United States had previously been convicted of a criminal offence.
Around the Web