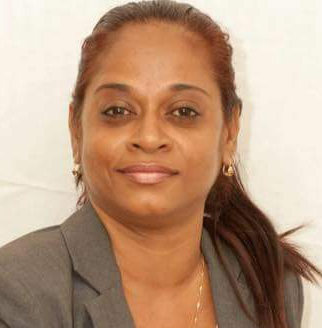 Members of the Regional Democratic Council (RDC) of Region Six yesterday called for the release of the findings of an investigation of an alleged fraud at the state-run broadcaster NCN's Berbice branch, after the reinstatement of a manager who had been sent on administrative leave.
Councillor Zamal Hussain was among those who made the call at a statutory RDC meeting yesterday, where he turned up with dozens of alleged fake receipts that were given to customers by the entity.
He noted manager Donna Mathoo, who was sent on leave during the investigation, has since been reinstated at the state owned entity without any explanation. He added that she was paid in full with benefits during the leave period. As a result, he said some sort of explanation is owed to the public. "…We need to know the findings of the investigation, the public needs to know," Hussain, who represents the PPP/C, said.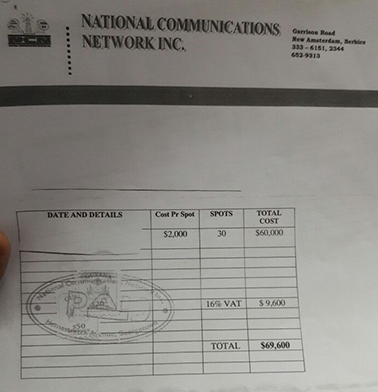 Additionally, Hussain went a step further and called for the resignation of Prime Minister Moses Nagamootoo "…if he decides to not look at this particular problem at NCN and let the findings of this investigation be made public so that the residents of Region Six can see if the person was given a fair chance or [if] corruption is being swept under the carpet."
Additionally, Regional Chairman David Armogan stated that it is necessary that the findings be revealed to the public to ensure transparency and accountability, and also to set a precedent for other persons in the future.  "We just can't have somebody being accused of embezzlement or whatever it is, to be reemployed without issuing a statement to say that person has been cleared of the accusations," he noted.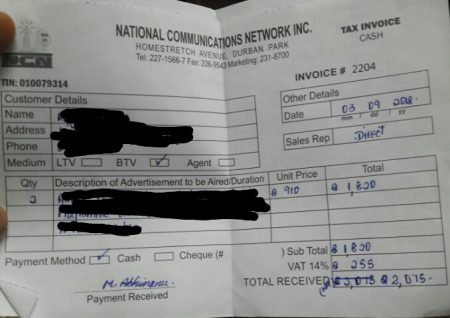 The Chairman highlighted also that when the accusations first surfaced, other employees of the entity were fired or had resigned. "We the members of the public would like to know why is it that those persons were let go and why this person get reemployed," he further said, before adding that even if Mathoo was not involved in wrongdoing, the situation happened under her watch and she is responsible as the head of the entity.
Meanwhile, Barbara Pilgrim, Regional Community Developmental Officer for Region Six, also said that the public deserves to know the findings of the investigation in the "interest of transparency."
In May, 2017, an investigation was launched after some $3 million was allegedly stolen from the entity over a period of fifteen months.
The manager was accused of instructing staff to issue different receipts to customers. The receipts have now been deemed "fake" as were invoices and log sheets.
A production coordinator who was employed at the agency for a number of years was immediately fired after the investigation was launched.
Around the Web