With its parent company based in Nigeria, Century Tamara Energy Services (CTES) has been battling the stigma of the West African nation's notoriety for scams as it seeks to gain a foothold in Guyana's developing oil and gas sector.
Based on the description painted by the CTES Country Manager, Guyanese Sheldon Davis, the misgivings of Guyanese about entering into business with a Nigerian company has been a challenge for the company, with even the Government of Guyana putting it through a rigid due diligence process.
"We have approached the government and I must say it hasn't been as warm as we would have liked it to be, in terms of our areas of interest… There is a lot of scrutiny when government or companies are working with companies based in Nigeria and that is based on that country's past history with involuntary and voluntary corruption," Davis told Sunday Stabroek in an interview.
"The stigma says 'scammish behaviours' but I can attest to you that CTES is not a company that anyone or government should be afraid to come to or work with. So, we still keep pushing on and have been strong and are grounded in our beliefs that when the time comes, that we will have demonstrated the confidence and will be able to negotiate and liaise or synergise with the government. We hope in the future that we can create some kind of value chain where companies come in or contracts and we have the opportunity to engage with them and help…," he added.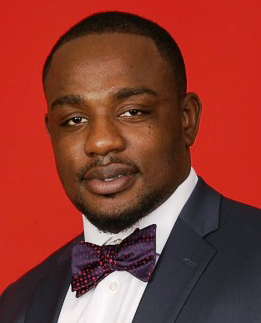 Davis explained that Century Group is a multi-operational company, with interests and expertise in the full value chain of the oil and gas industry and non-energy sector in Nigeria. It has seven main subsidiaries: Century Exploration and Production Limited, Century Ports and Terminal Limited, Century Energy Services Limited, Century Data Integrated Services Limited, Century Real Estate and Logistics, Elmina Petroleum Limited and Global Manning Resources Limited.
"Our parent company provides customised technical energy solutions as well as all it takes to achieve our clients' set objectives and has a robust work force and vast network of partnerships geared towards the delivery of our promise to create value, enable people and solve problems," Davis said.
"We also operate and maintain FPSOs [floating production storage and offloading units]… We have four FPSOs that are under contract with Century and a float station, four swamp stations, and one FSO. We do a lot of procurement of goods and services [to meet] the needs of the FPSOs. Century Ports and Terminals, they control one of the largest ports, built by Shell, operate and maintain on behalf of Shell and private companies that come to that port to be serviced. All are in different oil fields in Nigeria. We provide supply chain management, drilling and support services, engineering, construction services and full field management," he added.
Confident that their operations are above board, Davis says that anyone can go online and research him, the company's employees and their  parent company and will have a full understanding of where "we have come from and where we are."
Davis explained that he feels a deep sense of personal responsibility for getting the stigma erased as he was one of the main reasons why the umbrella company, Century Group, decided on partnering with CTES.
"I was born and raised in Guyana but studied in Canada [and] married into an oil and gas family. I decided to pick this up here due to Guyana's need. You know, as a Guyanese I felt it is my sole responsibility to bring Century here. The reason why it was so easy was because my wife's parents are the sole owner of the Century Group," he said.
"Century Tamara Energy Services was solely initiated on behalf of myself as I felt there was a high need of oil and gas personnel because of our lack of knowledge in the area expertise  …I felt it was my need of incorporating this company here as we partner with a company that has 26 years' experience. CTES is solely built in a way that it will be 100% Guyanese in a short space of time. All the employees that will be employed will be Guyanese and that is what we hope to do we would like to replicate the same success plan that Century [Nigeria] has," he said, while noting that 95% of the umbrella group company's 2,000 employees are Nigerian.
Davis was quick to point out that with the local company only  established here last year, it was going to take time before it gets contracts." It is what happens with the new kid on the block," he added.
Davis credits his wife's family for the opportunities afforded to him as he pointed out that his wife's entire family comprises active investors in upstream and downstream oil businesses in Lagos, Nigeria and when he showed interest in the sector following his graduation from university in Canada, they welcomed him, providing him with hands on experience with their operations.
Seeing a demand for services similar to those offered by the companies of his in-laws, Davis lobbied them to invest in Guyana and Nigerian businessman Kenneth Tetee was persuaded. Davis was appointed  the business development officer for Guyana, Trinidad and Brazil and has control over the Century Group's operations in the Americas.
Davis is confident that soon companies will be turning to CTES. "We have to present ourselves in a way that is a sole Guyanese entity as well with having all the components.  With these corporate giants that have already started operating and will continue within Guyana, such as the likes of Exxon , Chevron, Repsol, Eco …and most of the sub-contractors – the Schlumbergers,  the Halliburtons… we are trying demonstrate that we here in Guyana will have what they want. We have approached some and have tried to acquire some kind of contracts and we believe that because we are late within the Guyana market, that we will have some 'growing pains' to go through, but we will continue driving for success," he said.
He also noted that he and his partners have reached out to and had meetings with several companies operating here. "We have had meetings with Exxon, the likes of Repsol, CGX, JHI, Mid-Atlantic Oil and Gas …we have great appreciation for where we have come and we see no problem gaining future contracts, but we came in late [and so] we are working on our building blocks [so] that when there are new contracts, we are poised. We are not just here but we are aligning ourselves, you know, getting face to face and interpersonal recognition to say 'we are CTES and are here to stay and help, develop and build the oil and gas sector in Guyana  in any way possible that we can help,'" he noted.
In the short term, the company has advertised for a business manager but Davis noted that it would welcome applications from interested persons for oil and gas field work so that when an opportunity arises it would be prepared.
"In the short term, it is just a business manager in the oil and gas [field], one who can help with the deliveries of CTES.  But long-term we [will] look at creating a manpower supply agency for the big companies like Exxon and the rest. When those opportunities come, we will be looking for welders, electrical engineers, mechanical technicians, cooks, sea divers and such. Of course, we cannot promise anyone anything without securing a contract, but we do accept resumes," he said "We have created a matrix that we believe will work within the Guyana waters, because we believe that  because of our current assets, where we can then bring in instructors which will be economical and take them on the ground for  training in Brazil, the Gulf of Mexico  and Nigeria, that we have an advantage. Yes, Guyana has a lack of experience, but the good thing is we have a lot of technicians …which are skills needed everywhere. Our people have lots of skill sets and the basic knowledge of many other things.  Once they have that, is just to get them up to speed with how it functions in oil and gas and fostering in them the need to be safety oriented. So, we have more than enough able bodies and it is just to put them in that oil and gas setting to get the  safety and other standards up to par. We will be more than willing once we are given the opportunity to produce our training matrix that takes them to on the job training," he added.
Around the Web