Six men are in police custody following their arrest and the finding of two 9 MM Glock Pistols – one serial number filed out –  along with twenty-two live rounds, one Beretta Pistol with eleven live rounds, one 32 Taurus  Pistol – serial number filed out – with six live rounds, one sledge hammer, two pairs of latex gloves and trade plates at a Police road block last night on the Grove Public Road, East Bank Demerara.
A release from the police today said that initial reports indicate that the suspects attempted to commit a felony, to wit, robbery under arms on poultry farmer Michael Chang Yuen, 69 years, a Chinese national at Supply, East Bank Demerara. He was  at home relaxing with his two sons, when he was aroused by noise emulating from the eastern door. Upon investigating he observed four men in his yard, he raised an alarm and the suspects escaped in a waiting motor car HC 4543. This car was then held at the road block.
The police said that further investigations revealed that the motor car had been stolen during a robbery under arms on March 25, 2018 at Princes Street, Georgetown.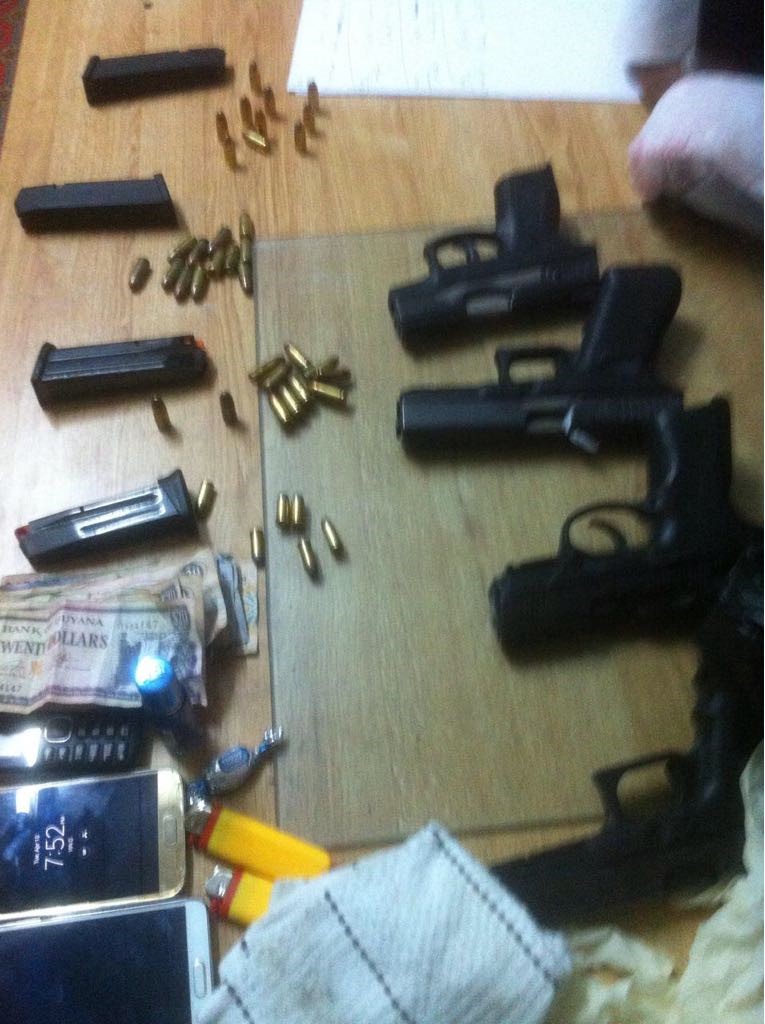 Around the Web