Attorney General Basil Williams SC today condemned private criminal charges brought by PPP/C MPs against two government ministers as "malicious".
In a statement he also adverted to the power of the Director of Public Prosecutions to take over or discontinue charges.
A statement from the AG follows:
It is an aberration to the Rule of Law, an insult to good governance and an abuse of the process of the Court to allow such unsubstantiated recourse to our justice system based solely on malice, whim and caprice and no evidence of criminality on the part of the Ministers, Ms.Volda Lawerence and Dr. George Norton, contended by the investigatory and prosecutorial agencies of the State.
To countenance partisan, political, private criminal charges coming out of Freedom House is a recipe for returning Guyana, to the status of a failed Narco-State as it was under Presidents Jagdeo and Ramotar.
Fortunately our Constitution has established the Independent Office of the Director of Public Prosecutions (D.P.P) imbuing her with total power over all prosecutions whether initiated or undertaken by her or some other authority.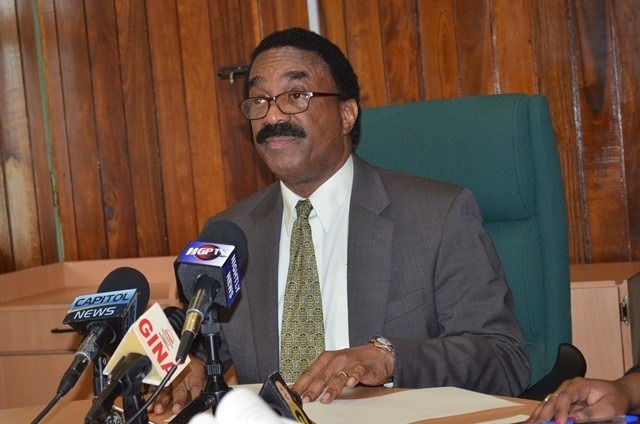 If charges are initiated by others, the D.P.P. can discontinue them if she so desires, or take them over and continue them.
In other words the Office of the D.P.P is invested with powers of quality control over all prosecutions in Guyana and has a proactive duty to patrol the Corridors of Justice to ensure her domain is not polluted by jaundiced interlopers.
There is no comparison between the cases where the D.P.P. charged former Minister Ashni Singh and Brassington, herself after due deliberation, and the private excursion by Edghill and Bharrat uninformed by such examination.
The D.P.P. has been asked by the PPPC M.P. Nandlall to re-consider her charges against Singh and Brassington and the Government would expect no lesser treatment for the charges she did not institute lest the floodgates open to create a festival of private criminal charges even against the Leader of the Opposition.
Around the Web