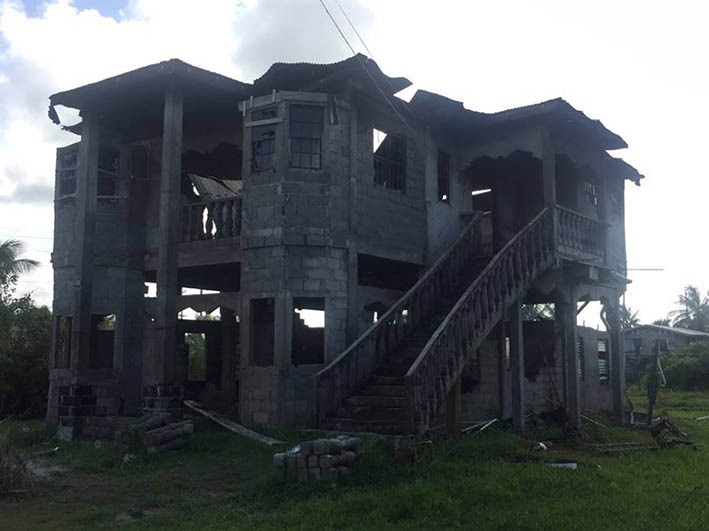 A fire, suspected to be electrical in origin, gutted a house at Melanie, East Coast Demerara and left a couple counting their losses yesterday morning.
The fire started around 11.30 am yesterday at Lot 164 Melanie. The fire is suspected to have started in the upper flat of the house. However, members of the Guyana Fire Service responded quickly and put it out.
The two-storey concrete house was occupied by a minibus driver and his wife. Neither was at the property after the fire and a resident related that the driver left the scene after his wife fainted.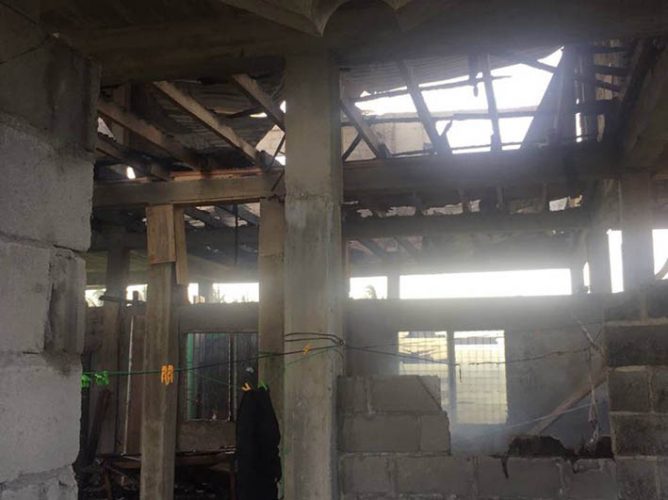 Alvin Sobers, a resident of the area, told Stabroek News that he was talking with a fellow villager when they were alerted to the fire by the sounds of explosions. "…I hear an explosion but me didn't pay attention 'cause I seh somebody mussy doing something and something went off, you know. Then I hear another loud banging sound, so I ask she, 'Man is wah going suh?' And she seh mussy somebody breaking something and is till when I come out on the bridge back then I notice smoke in the air so I tell she watch dah man house catching fire," Sobers explained. "When I see it, it was far gone," he added.
Another resident said she was in her house when she was alerted by the thick smoke coming from the house. She said she quickly informed other villagers and they contacted the Guyana Fire Service.
Around the Web