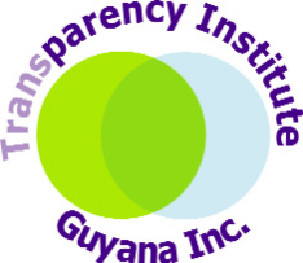 Local transparency group Transparency Institute Guyana Inc (TIGI) has criticised the award of the 26,800 sq km block to ExxonMobil's local subsidiary and its partners under a single licence, arguing that it was a breach of the regulations and has done material harm to the country.
The criticisms by TIGI relate to the deal signed with Esso Exploration and Production Guyana Limited (EEPGL) by the PPP/C government in 1999 and the one clinched by the same Exxon subsidiary with the APNU+AFC government in 2016.
A number of commentators have pointed out that the 1999 award to EEPGL illegally encompassed 600 blocks when the maximum was 60. The 2016 agreement did not rectify this.  Persons knowledgeable about the 1999 deal have said that the PPP/C government made a strategic decision to award a much larger acreage to the US oil major.
In an op-ed published in yesterday's Stabroek News, TIGI said the award of 26,800 sq km was not so much a problem as the fact that the entire block was awarded under a single licence in contravention of Guyanese law. The area of each graticular block, as provided for by local law, is 84.55 square km each. TIGI noted that sixty of these would be 5,073 sq km (more than 6 times the Kenya pre-2006 standard and just under 3 times the Trinidad maximum per licence). TIGI said that by comparison it is apparent that the Guyana maximum per licence was already very generous.
Noting that discretion existed for adjustment of the total area awarded  to ensure that it made geometric and economic sense, TIGI said  "Seen in this light, the award of the said area under a single licence is a material breach of the regulations, unsupported by enlightened practice even prior to 1999 and has… resulted in material harm to the country. It would have served no useful purpose to Guyana. Instead, it has rendered the country a wholesaler of that large tract of seabed and gifted to one oil company Guyana's ability to conduct the retail services attendant upon the availability of multiple licences."
Adverting to the outcry over the signing bonus of US$18 million paid by Exxon to the government, TIGI said that large signature bonuses are a feature of a bid system which Guyana has managed to deny itself. It pointed out that the largest signature bonuses are a feature of a system which relies on the interplay among the following:
-Recycling of blocks (Give up half the block if you do not find anything in seven years. Let someone else try);
-Proximity to, and better yet, contiguity with, blocks known to be rich in hydrocarbons;
-Active involvement by government professionals in the generation and provision of geological and seismic information;
-The competitive bidding by interested petroleum companies for the right to hold a licence for a given contract block.
TIGI said that this is where the size of the ExxonMobil contract block matters most. The largest area in the recently completed 15th round in Brazil's auctions was the POT-M-857 block with an area of 1,215 sq km.
"The signature bonus which was paid by Wintershall Holding, the winner of the block, was R$57,304,800 (equivalent of US$16,983,729).  The total area of the blocks (all offshore) featuring in the auctions was 16,400.30 sq km. The total signature bonus earned on this area consisting of 22 blocks was R$8,014,551,847.51 (US$2,375,315,446). Therefore, an area amounting to 60% of the ExxonMobil Stabroek block generated 130 times the signing bonus. These are for exploration rights and production rights if petroleum is found in commercial quantities," TIGI said.
As others have pointed out, these high signing bonuses have been paid without a drop of oil being found whereas Guyana's US$18 million was secured after a huge find in the Liza-1 well.
The willingness to pay top dollar for exploration and production rights in Brazil is the proximity to the known petroleum reserves of the pre-salt areas, TIGI posited. "It should be clearer what successive governments of Guyana have done by issuing such a large tract of seabed under a single licence…Such a large expanse of seabed makes proximity and contiguity meaningless – to Guyana, that is."
TIGI warned that there is nothing to stop Exxon from privately farming out the exploration of those blocks (however many it chooses apportion them into) and benefitting from the equivalent of signing bonuses and other payments that would otherwise have been due to Guyana.
"Had our leaders not misused the discretion provided, the more licences that would have been issued, (somewhere between 6 and 40), the more licences would have been up for auction as they are recycled by being relinquished after seven years or oil discovered under separate production sharing agreements", TIGI lamented.
TIGI said that the tiny African country of São-Tomé and Principe appears to have managed its acreage much better than Guyana has. Over the period from 2005 to 2015, its Joint Development Zone with Nigeria provided a total of US$274 million dollars of signing bonus. The total area involved was only 4,598 sq km – compared to EEPGL's 26,800 sq km.
In 1999, TIGI said that in the tiny country of 200,000 people, São-Tomé was arranging with Schlumberger Exploration Services to collect geological and seismic data and demarcate licence blocks, many of which would be less than 1,000 sq km each, all in preparation for a system of auctions whereas in that very year here, "our leaders simply either misinterpreted or flouted our laws, handed over 26 times that size to Exxon, and waited."
As a result, TIGI asked where were the trained professionals who should have guided the country's leaders. "Were they silent or were they not listened to? What was the level of technical support that the nation was paying for? Did we get it?" it asked.
"Why 17 years after 1999 did our leaders behave as though they had never heard about petroleum auctions?" it further asked, while noting that since the 1980's petroleum bidding was becoming the preferred means of dealing with oil companies.
Finally, TIGI asked whether the companies now knocking on Guyana's door going to be the beneficiaries of our misguided generosity as well. It argued that there must be time to put a legal framework in place to support the proper demarcation of remaining blocks and the blocks due to be relinquished according to the renewal of licence terms.
Around the Web