One day after facing misconduct in public office charges, former Finance Minister Dr Ashni Singh and former Head of the National Industrial and Commercial Investments Limited (NICIL) Winston Brassington yesterday faced intensive grilling about 30 land sale transactions and after being fingerprinted, were released on $200, 000 station bail each.
The duo spent almost six hours being questioned by Special Organised Crime Unit (SOCU) officers at the entity's Camp Road Headquarters, a move which they described as a waste of state resources and further evidence of political vindictiveness.
They both were told to return to SOCU on Monday.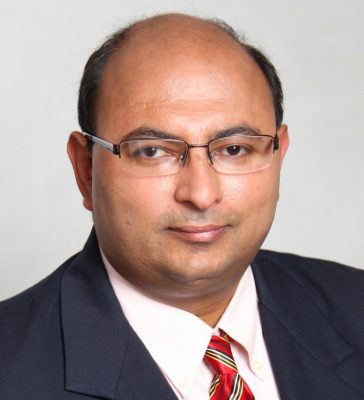 Shortly after returning to the Camp Road location after being fingerprinted at the Criminal Investigation Department (CID) Headquarters, Eve Leary, Brassington, a US resident told reporters that he turned up at SOCU in good faith to answer "a few questions". He said that when he arrived at 9 am the first thing he was told was that he was under arrest. "They said for alleged misconduct in public office", he said, pointing out that he and Singh subsequently endured hours of questioning.
"They were going through files. We said it would be unreasonable for us to be able to comment on matters and indeed they went through twenty something files. There are taking every instance where the valuation is above the selling price and calling it misconduct in public office. Now every single one of these transactions …was approved by the Privatisation Board or the NICIL Board or both and every single one of them was approved by cabinet", he said.
He explained that matters would first go to a stakeholders' board which included representatives of labour, the consumers' body, the private sector bodies and government. The privatisation board would then make a recommendation. Among the eminent persons on the board he said were Lincoln Lewis and the late Joseph Pollydore.
Brassington told reporters that among cases referred to by the SOCU investigators during the questioning were the sale of state lands to the SOL fuel company in Linden, Guyana Stockfeeds Limited, the Guyana Bank for Trade and Industry Headquarters, Bel Air Gardens transactions to persons such as Ian and Mary McDonald, the Roraima Group of Companies, Sanata Textiles, Clairan's, as well as sales from one government entity to another government entity and company to company, which included the old Guyana Pharmaceutical Corporation (GPC), Twins Manu-facturing, Hand-in-Hand, National Hardware, Pritipaul Singh Invest-ments, Roraima Duke Lodge and a company in Linden.
He said that accusations are being made even in cases where there was a public tender.  He noted that there were eminent persons on those boards and the privatisation programme was "distinctly different and better than that under the previous administration, under the PNC (People's National Congress) administration… We have produced records that showed what we did and there is nothing wrong in what we did but these charges which have never been used in Guyana before, they couldn't find a single statute to say 'you broke the law' and misconduct in public office, we are not public officers based on legal cases and the constitution. We didn't carry out instructions in an improper manner. Everything we did we have a justification and an approval from boards and Cabinet. So it is a travesty in justice," he charged. He added that anyone who does business now with government or anyone who works with government needs to be concerned.  He said that it is the Guyanese people who would suffer when investors say `I am not sure about doing business with the government'.
Forensic audit
Stabroek News was told that the land sales matters the duo were questioned about arise out of the NICIL forensic audit. Additionally Singh was yesterday questioned about several of the other forensic audits which are currently subjects of criminal investigations being conducted by SOCU.
Singh in the presence of one his attorneys, Sase Gunraj, told reporters outside the SOCU headquarters that what was being witnessed is a pattern of "ominous vulgarity… and dictatorial abuse of authority", which he said started out with the arrest last year of several prominent PPP figures including former President Bharrat Jagdeo and former Cabinet Secretary Dr. Roger Luncheon.
While he said they will continue to co-operate with the authorities in every respect, he did not go into detail about the questioning. He said that "what we are witnessing is state bullyism, political harassment of the very worst kind".
Arguing that the charges and the fresh allegations being made are baseless and nonsensical, the former minister said that despite the lack of merit in the accusations being made, vast amounts of police and state resources are being devoted to pursuing these matters for no purpose other than a "political witch hunt".
Asked how all of this is affecting his career and life abroad, Singh responded "I will say this. I will not be bullied …in any manner by this administration". He informed that following the May, 2015 elections, he exited active politics though he knew and still believes that the PPP is the "better alternative for Guyana".
He then stressed "let my silence of the past two years be not mistaken for any form of fear or weakness. Make no mistake of it".
About twenty-five minutes after Brassington's arrival yesterday morning, Singh turned up in the company of  former Attorney General Anil Nandlall. Both men were interviewed in the bottom flat of the building.
At intervals, the attorneys came out, seemingly for fresh air. At one point so did Singh but he declined to comment at that stage.
`Fishing expedition'
Nandlall in his comments to the media about two hours after questioning began said that what is transpiring is worse than a fishing expedition.
"You would note that there is not a single allegation that Brassington nor Ashni Singh profited a cent from any of these transactions neither is there any allegation of dishonesty. So if these transactions are criminal as the state is contending then the persons who benefited from them are the purchasers…Are they not the beneficiaries of the illegality? So to charge one set and not charge the other set seems to be discriminatory", he said. Nandall made it clear that he is not advocating for the purchasers to be charged, but he is saying that the "investigation in the manner in which it is being conducted does not make sense".
He stressed that while in office the PPP/C distributed more than 120, 000 house lots at a price without obtaining market valuation or any other form of valuation. "In fact we intentionally sold them below market value. Those were intentionally sold…then you will have to charge in relation to the 100, 000 transactions as well", he argued.
Around noon, Nandlall left saying that he had to attend a High Court trial. Before he left he said that he had advised his clients to exercise their right to remain silent. He noted too that when some of the transactions were done Singh was not a minister.
"It is absolute nonsense…I don't even know (about) some of them transactions", he stressed. "It is craziness. All of these things went to tender. Nobody could remember", he said shaking his head. He added that concerns about these sales were never raised in the public domain prior to now. He then blamed what is happening on the British advisor hired by SOCU, Dr Sam Sittlington.
With regards to the matter presently engaging the attention of the court the duo are on $6M bail each and are to make their second court appearance on June 5.
The charges against Singh and Brassington alleged that the misconduct in public office occurred between December 2008 and 2009 and in May 2011.
The first joint charge stated that in 2008 while Singh was the Minister of Finance and Chairman of NICIL, he sold Scady Business Corporation a tract of land that is 4.7 acres, lettered RU and XXX, being a portion of Plantation Liliendaal, East Coast Demerara which is the property of Guyana for the sum of $150M while knowing that the property was valued at $340M when valued by Rodrigues Architects' asset valuation officer.
The second joint charge alleged that while Singh was Minister of Finance and Chairman of NICIL, on December 28, 2009 by way of agreement of sale and purchase he acted recklessly when he sold to National Hardware Guyana Limited a tract of land, plot letter LP, a portion of Area LPP of Plantation Liliendaal, Pattensen and Turkeyen, East Coast Demerara, that is 103.88 acres, property of Guyana for $598,659,398, VAT exclusive without having a valuation of the property from a competent valuation officer.
In the third joint charge, Singh and Brassington were jointly charged for the sale of land to Multi-Cinema Guyana. The charge stated that on May 14, 2011, while Singh was the Minister of Finance and Brassington was the Chairman of NICIL, they sold a tract of land of 10.002 acres, letter A-A being a portion of Plantation Turkeyen situated on the East Coast Demerara and property of Guyana for the sum of $185,037,000 without procuring a valuation of the said property from a competent valuation officer.
Around the Web