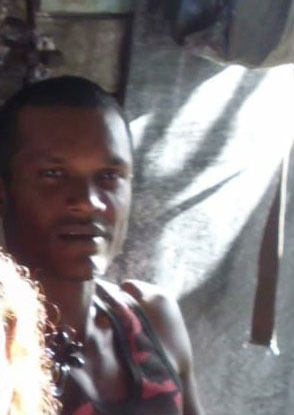 Reggie Ramsammy, the man held for the fatal stabbing of a fellow fisherman at the Number 65 Village, Corentyne koker on Thursday, has confessed to the crime, according to police.
According to a police source, Ramsammy, 46, of Lot 100 Whim Village, Corentyne, told investigators that both he and the deceased, Devanand Jailall, also known as "Shetty," 38, of Mon Repos, were under the influence of an illegal drug at the time of their fatal altercation aboard a boat.
Jailall and Ramsammy were employed by Michael Lashley to work on his boat, "Master Roberto SK 545."
They had returned from sea on Tuesday and docked at the Number 65 koker for offloading and were expected to return to sea yesterday.
However, on Thursday, the deceased, the accused and another fishermen, Surendra Lallman, 28, of Number 77 Village, Corentyne, were all aboard the boat when the fatal altercation occurred.
The eyewitness, Lallman, told investigators, that Jailall was smoking the illegal drug and cooking rice, when Ramsammy ordered him out of the boat, which resulted in a fight.
Ramsammy has told investigators that Jailall wanted to smoke the drug in the kitchen of the boat. However, he said he did not agree to this and a fight ensued.
Ramsammy subsequently armed himself with a knife, slashed Jailall's throat and dealt him other stab wounds about his body.
Jailall sustained ten stab wounds to his neck, one to his left shoulder and four to his left arm and one to the palm of his left hand.
According to a post- mortem examination, which was conducted yesterday, Jailall died from to haemorrhaging due to multiple stab wounds.
After the attack, Ramsammy dropped the knife, which has since been retrieved by police, and fled. He was arrested sometime after 6 pm on Thursday in the Lower Corentyne area. Police are expected to seek legal advice soon on how to proceed against him.
Jailall's niece, Yashmanie Rampersaud, 20, of Port Mourant, Corentyne, had related to Stabroek News on Thursday at the Number 51 Police Station that her uncle had visited the family on Wednesday around 10 pm and requested to meet his son, 14, and his sister, Anita Lall, 40. "I didn't recognise him because he get long hair and then when he talk I know is he," the niece said.
Rampersaud explained that Jailall's son had moved to Albion, Corentyne. "I tell he come back today (Thursday) and I gon' take he," she recalled, while noting that her uncle promised to return to meet his sister and son.
Around the Web