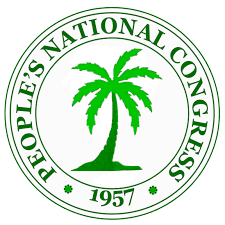 The PNCR today retracted the statement it issued on Sunday where it said that President David Granger had referred to challenges faced by the governing APNU+AFC coalition from sections of the media.
Granger was said to have made the remarks at the  second PNCR General Council Meeting for the year on Saturday at the Party Headquarters, Congress Place.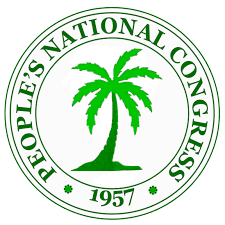 A release from the PNCR did not state which sections of the media the President was referring to or the matters but it had raised immediate concerns in the media community about what the President meant particularly in the backdrop of the much-criticised sedition clause of the cybercrime bill.
Stabroek News had attempted to clarify the President's remarks with Congress Place to no avail.
The PNCR statement issued today follows:
PRESS RELEASE
BY
PEOPLE'S NATIONAL CONGRESS REFORM
STATEMENT OF RETRACTION
For Immediate Release:
After examining the transcripts of Party Leader David Granger's address to General Council on Saturday May 19, 2018, it was found that remarks attributed to him were taken out of context. The People's National Congress Reform (PNCR) is, therefore, retracting our Press Release dated May 20, 2018, "PNCR General Council Meeting."
President Granger has long been and will continue to be a strong advocate and defender of the freedom of information that is guaranteed under Article 146 of the Constitution of the Cooperative Republic of Guyana.
The Leaders and members of the PNCR strongly believe that free access to information is an inalienable right of every citizen. It is an indispensable condition of democratic society. Citizens' access to information is a democratic right and information is necessary for citizens' informed participation in society. Restrictions in the flow of information deny citizens the opportunity to participate fully in decision-making and, thereby impair democracy.
The PNCR is committed also to non-interference in the independent media. Independent media act as watchdogs of the Government. They promote transparency by ensuring that information is provided to the public on the work of the Government.
They are a source of valuable feedback on the effectiveness of the efforts of the Government. There is no good reason for the State to interfere in the work of the private-media. The relationship between the State and the private-media must be seen as a partnership in providing a public good, that is, public information for the citizens of this country.
Independence of thought must be preserved, professionalism must be promoted and the Constitution of Guyana must be upheld.
People's National Congress Reform
Congress Place, Sophia,
Georgetown
Wednesday 23rd May 2018
Around the Web