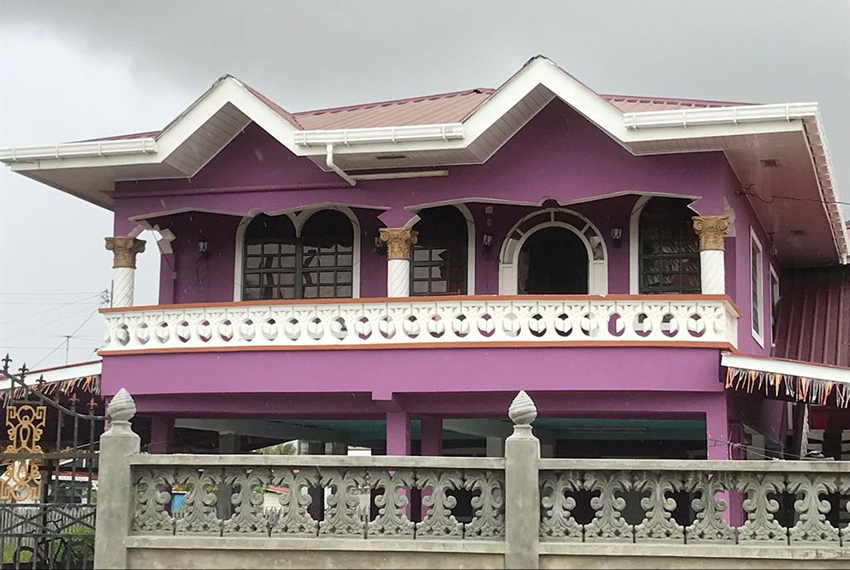 Two Guyana Revenue Authority (GRA) enforcement officers were wounded after they came under gunfire on Thursday night as they were about to conduct an anti-smuggling operation at Bee Hive, East Coast Demerara.
Ricky Chowbay and Roopnarine Singh were shot to the right and left hand, respectively, during a shootout with unknown persons who opened fire on them. They were both rushed to a private hospital, where they were treated and then released.
Two persons have since been arrested.
Stabroek News was reliably informed that acting on intelligence, Chowbay and Singh went to Bee Hive to search a house for uncustomed goods when they came under fire around 9.50 pm.
"Investigations revealed that soon after the officers arrived at a house and were making enquiries of its owner, two vehicles approached and the occupants discharged several rounds at them," the Guyana Police Force said in a press release on the shooting yesterday.
It added that the officers took up tactical positions and returned fire and as a result the vehicles sped away.
The operation was aborted as a result of the shooting.
A police source yesterday confirmed that GRA officials returned to the house yesterday afternoon and a search was carried out and two persons were arrested. They were taken to GRA's Customs Headquarters for questioning.
Several efforts by this newspaper to contact Commissioner-General of GRA Godfrey Statia for comment proved futile.
Meanwhile, when Stabroek News visited the crime scene yesterday, neighbours were tightlipped about the shooting, while saying they were fearful.
Some residents recalled hearing the gunshots echoing throughout the area on Thursday evening.
One man, who did not want to be named, said he and his family were in their home when his two daughters became scared after the shots were fired. "…It was like 20 [gunshots] and she [his daughter] started to holler, so I just go in the room with she and she sister," he said.
The man said he was not familiar with the activities of the occupants of the house since they don't associate with persons in the area. "Me ain't even know what wuk them does do and suh… but this thing like it start from the street end, how it sound," he said.
Meanwhile, another resident said she and her husband had already retired to bed when they heard "loud banging" sounds. "Like we ain't think so far. We seh mussy just squibs nah because that's how it sound. Is 'til this morning I get to know was some shoot out," she related.
Around the Web