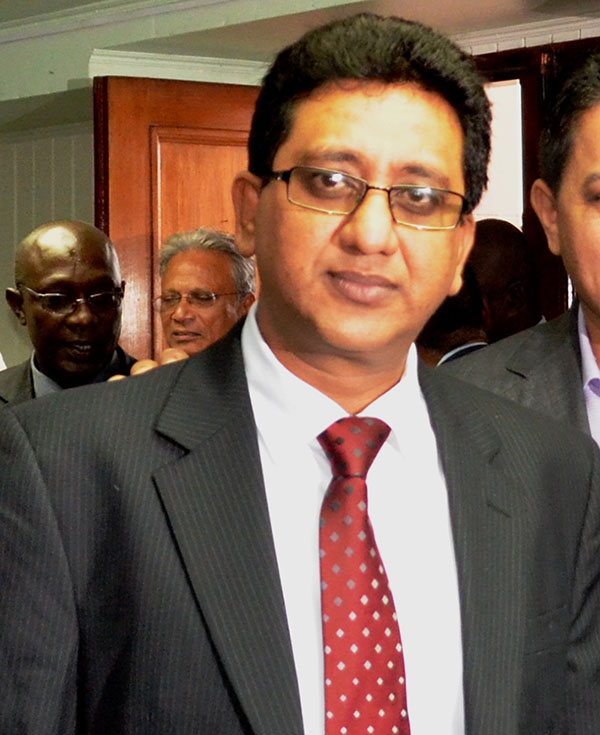 The prosecution yesterday closed its case in the proceedings against former Attorney-General Anil Nandlall, who is charged with fraudulently converting over $2 million in law reports.
Special Organised Crime Unit (SOCU) prosecutor Patrice Henry closed the case against Nandlall and as a result defence attorney Glenn Hanoman is expected to lay over no-case submissions to trial magistrate Fabayo Azore, when the matter continues on July 10th.
It is alleged that Nandlall, between May 8th, 2015 and May 29th, 2015, at Georgetown, being a bailee and Attorney General and Minister of Legal Affairs, having 14 law reports, valued at $2,313,853 and property of the Ministry of Legal Affairs, fraudulently took or converted the reports to his own use and benefit. He has denied the charge.
Around the Web