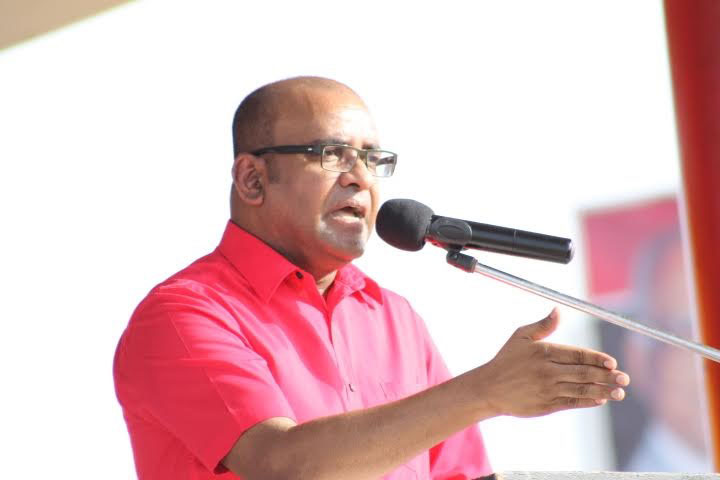 With the Caribbean Court of Justice (CCJ) nixing the possibility of another run for the presidency by Opposition Leader and former president Bharrat Jagdeo, his influence on the selection of the People's Progressive Party (PPP) candidate for the 2020 polls is now under close scrutiny, party sources say.
Jagdeo has already declared that he intends to be a part of the next PPP government, but sources within and close to the party believes that he is likely to also face resistance from both younger members who have their own support bases as well as the party's old guard, with whom he has long had an uneasy relationship, including during his 12-year presidency.
Although Jagdeo as PPP General Secretary is currently the de facto party leader, his ineligibility to lead the party to the polls is being seen as an opening for younger members of the party who fancy their chances of running or being part of a ticket. Former Minister of Culture, Youth and Sport Dr. Frank Anthony and PPP/C MP Dr. Vindhya Persaud are both seen as potential candidates who can be successful.
The sources who spoke with this newspaper requested anonymity as party members are reluctant to discuss the PPP's internal affairs in the public domain as it is expected that they will maintain a unified front publicly.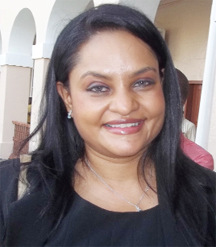 "People do not understand the inner workings of the PPP and many just talk from hearsay. The reality is that  Jagdeo wants to rule the PPP in an  autocratic manner and thinks he can because he believes he has a majority in the Ex-Co (Executive Committee)," one source told Sunday Stabroek.
"He seems not to have factored in the far reach of the old guard with the grass root masses that understand the struggle of Cheddi [deceased president and PPP co-founder Cheddi Jagan) and independent thinking youth such as Vindy (Parliamentarian Vindhya Persaud) who controls the [large Hindu organisation] Guyana Hindu Dharmic Sabha and has her own following," the source added.
One party insider explained that while to the public Jagdeo has the support of the executives of the party, the "old guard" faction has the popular votes. "Supporters across this country understand the struggle of Cheddi Jagan and what he wanted and built the party from. Old members know about going out and working and picketing and the struggle. Getting positions came from a stance of meritocracy, where you earned your place through your work. They call us the old guard but the old guard has the popular votes. We have the support of the farmers, sugar workers, rice producers and ordinary man who is suffering," the insider noted.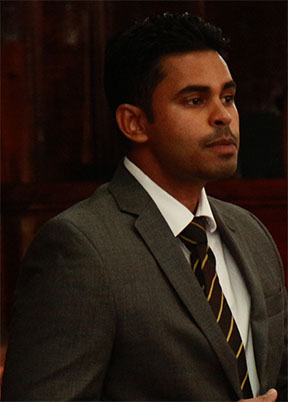 "Don't get me wrong, there isn't this big brouhaha going on in the PPP. I am sure that every single member wants to see the PPP in government in 2020 and will work towards that. The problem comes when you have persons who believe they can reshape the ideologies of what this party was founded on; persons who don't know humility if it stared them in the eye. The PPP is a party that was formed to see unity among the people and to give equal opportunities to all," the source added.
Sources had previously told this newspaper that Anthony, former Attorney-General Anil Nandlall and former Housing Minister Irfaan Ali were seen as being most likely presidential candidates in the event that the CCJ upheld the presidential term limit.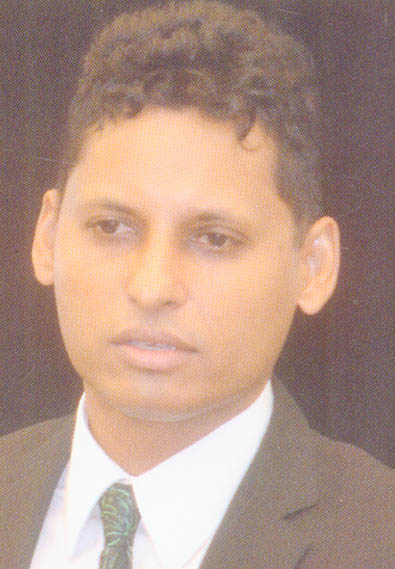 "An ideal leadership going forward, I personally believe, is Frank (Anthony) as President and Reep's (Reepu Daman Persaud) daughter as Prime Minister. You have a clean slate there and not only that they have the least baggage, but they won't take puppeteering tricks from anyone," a long-time PPP/C member said.
"Don't use my name but I can tell you that Shyam (Nokta) and young Charlie Ramson (Charles Ramson, Jr. are persons to watch…Carolyn (Rodrigues Birkett) is an excellent  good person to bring back but you can count her out because she and Bharrat don't get along.  I don't know who Bharrat will choose to endorse because he does things people least expect. So while you are there thinking about an Anil or Irfaan is his choice, he might find a way to bring in someone totally new. Gail fully supports him, I think, and can come in as another of his favourites," another member said.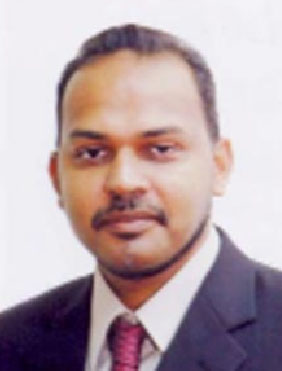 Pointing to Dr. Persaud, one source noted that she has always been "very vocal" about her beliefs and never seems to shy away from making her concerns, even about party issues and decisions, known. They explained that she can galvanise a lot of support from the Hindu community as she is currently President of the Guyana Hindu Dharmic Sabha and is passionate about women and youth issues.
Public notice
A month after the 2015 general elections, her views had come to public notice when a letter she had written to her PPP/C colleagues was leaked to the press. In it, she had forcefully argued for the PPP/C to take up its parliamentary seats and represent its base. She had also cited a host of failings by the PPP/C in the lead up the elections and subsequently.
Little is known publicly about Nokta's personal political views and policy beliefs but he has been very active in the business community. His father, Harripersaud Nokta, is a longstanding member of the PPP and part of the Jaganite wing.
Jagdeo has said that the PPP candidate will be chosen through a democratic process where nominees can come from anywhere but the selection will be made by the Central Committee. He said he wants party supporters to be assured that "whoever emerges there will likely be their candidate" and the way that person is selected will not deviate from the party's democratic stance over the years.
Giving a breakdown of the process since 1992, Jagdeo stressed the role of the Central Executive branch of the PPP/C. "I don't think we had to discuss much about the choice with Cheddi Jagan, it was clear in 1992 who would be. In 1997 when we had to discuss who the presidential candidate would be, the Central Committee, made up of 35 persons, they selected Janet Jagan…In 1999, again when we had to make the decision again, it was the same Central Committee. In 2006 it was the Central Committee, in 2011 it was Central," he said.
In 2011, Jagdeo's faction of the party had objected to a secret ballot for the choice of the presidential candidate and this eventually saw Jagdeo's candidate, Donald Ramotar, emerging victorious in a battle that had also included former House Speaker Ralph Ramkarran.
When the party lost the elections in 2015, Jagdeo said that the Central Committee decided that it would vote through a secret ballot process and he emerged as the person who would be General Secretary and take on the responsibilities of the party. 
"So it is and will be. The congress elects the Central Committee and the Central Committee chooses the candidate… I doubt that is going to change for these elections… And from all indications that is the process we will use again, unless the Central Committee decides to change that," he added, while noting that it was for this reason he would not endorse any candidate now.
With names thrown out to him and Ramson publicly self-nominating, Jagdeo added that the candidate must also be humble.
"One thing we have frowned upon though is lack of modesty, lack of modesty among people who are presidential hopefuls, You will see that was always the case, except for [Moses] Nagamootoo, that has displayed this public love …I see some people say they have nominations. Once there are nominations, they will be considered," he said
"I am not going to assess any candidate in a press conference. I will do so when the Central Committee meets. I have said before that everyone who believes that he or she has qualities… I will at the appropriate time share my views. People who receive nominations will be placed on a ballot… and whoever emerges with the top vote that person will emerge," he added while singling out Ramson Jr's declaration as a "departure" from the historical approach of the party.
Jagdeo informed that the next Central Committee meeting should be in another two months given that it meets once every quarter and will be looking at the issues of when and how it will begin its nomination and selection processes.  
Around the Web