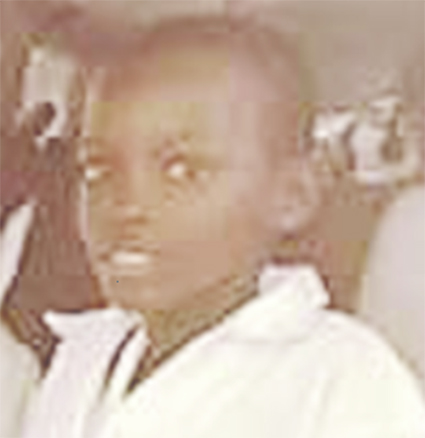 The bodies of two boys from Mosquito Hall, Mahaica, East Coast Demerara (ECD), were recovered yesterday afternoon, one day after they went missing. It is suspected that the boys drowned while swimming at Unity Beach, Mahaica, ECD.
The deceased boys have been identified as, 14-year-old Timothy Robinson and  10-year-old Timothy Yearwood, cousins, both of Mosquito Hall, Mahaica, ECD.
Stabroek News learnt that the boys were found by members of a search team last evening, between 6 and 7; Robinson, on the Hope Beach foreshore, while Yearwood was found in the vicinity of the Kitty foreshore.
An aunt, Jacqueline Johnson, told this newspaper last night that her nephews were found a mere hour apart. Robinson, she said, was found in a corner of Hope Beach around 6:00pm, while Yearwood was found on the Kitty foreshore around 7:00 pm.
Johnson explained that the family is clueless as to the events which led to their demise. She noted that the family was alerted on Monday, sometime after midday that the boys were missing.
She said that they immediately launched a search but were unable to find them, and as a result they continued their search yesterday.
During the search she said that they were told by two persons who reside close to the beach that the boys had been swimming at the beach. Upon investigating they found the clothing of one of the boys, confirming what had been related to the family.
"Two elders told us they saw them swimming. We don't know what happened and how it happened," a distraught Johnson lamented.
It is believed that the boys had gotten away from home and went swimming at the beach.
Around the Web