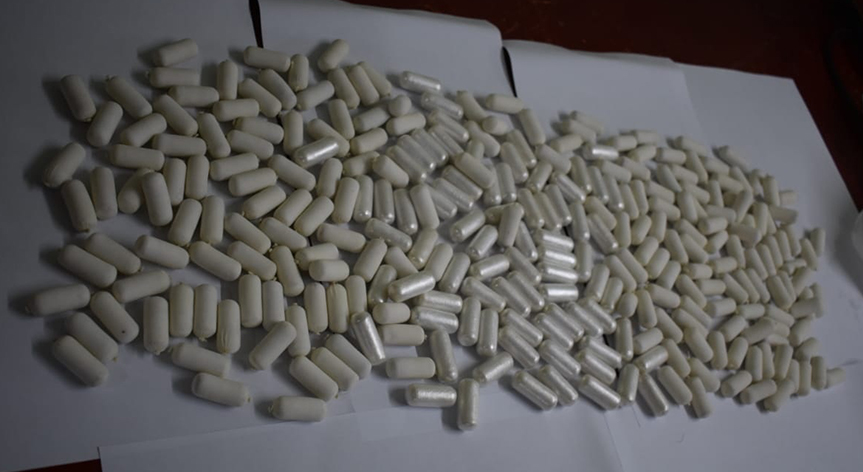 A 19-year-old girl, who was arrested at the Cheddi Jagan International Airport (CJIA) on Friday evening, is now a patient under guard at a city hospital, where she has been excreting pellets filled with suspected cocaine.
Her arrest preceded the discovery of an additional 279 pellets at a location on the East Coast of Demerara and the arrest of three other persons.
In a press release last evening, the Customs and Anti-Narcotic Unit (CANU) said at the time of the discovery, the teenager was an outgoing passenger at the CJIA scheduled to travel on flight BW 526, which was destined for the JFK International Airport, in the United States.
The agency said she was arrested and escorted to the Georgetown Public Hospital, where she has since excreted 44 pellets suspected to contain cocaine. Up to yesterday afternoon, she remained hospitalised under guard.
The statement added that Friday's operation led ranks to a location along the East Coast of Demerara, where some 279 suspected cocaine filled pellets were seized. Three persons were taken into custody, while two others are being sought, the statement added.
Around the Web