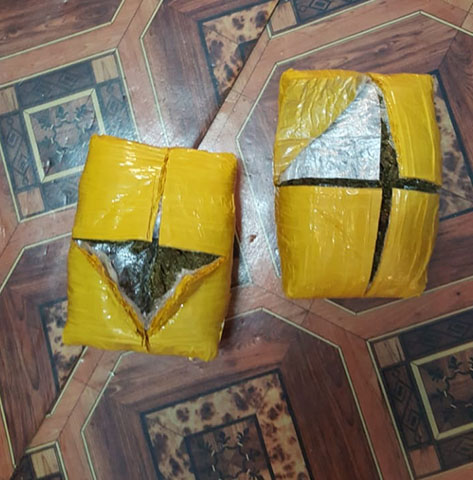 Two West Bank Demerara (WBD) residents are presently in police custody following the discovery of over a kilogramme of cannabis concealed in a bucket at the Bartica Stelling yesterday morning.
The illegal substance, which according to the police amounted to 1.169 grammes (equivalent to 2.5 pounds), was found at about 8.45 am yesterday.
According to a Guyana Police Force statement, ranks from Bartica, acting on intelligence received, went to the Bartica Stelling where they detained a 32-year-old woman, who hails from Patentia, WBD.
A check was conducted on a plastic bucket she had in her possession and two taped parcels of the compressed cannabis were found, the police said.
The other suspect, a 31-year-old resident of La Grange, WBD, was later arrested based on further information received.
Investigations are ongoing and the two suspects will likely be charged this week with possession of cannabis for trafficking.
Around the Web