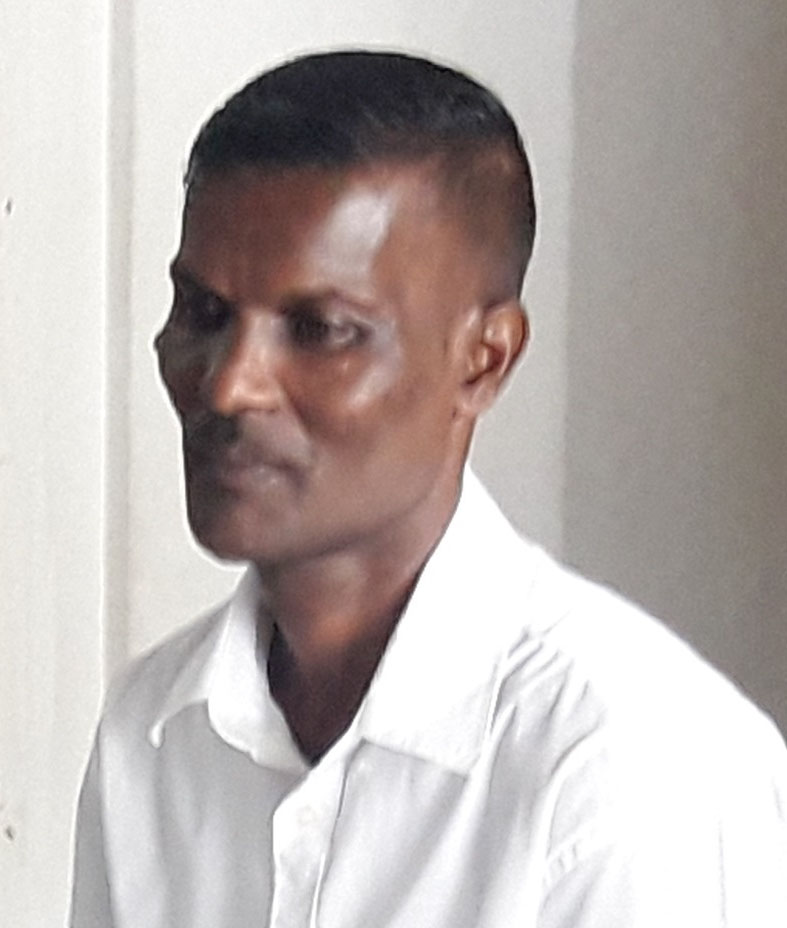 A Belvedere, Corentyne man, who was charged with murdering his neighbour, in November, 2016, was yesterday sentenced to 30 years imprisonment at the High Court in Berbice but with deductions he will serve 23 years.
Jainarine Balgobin, a labourer at Albion Estate, and of Lot 370 Belvedere Squatting Area, Corentyne, was charged with murdering 53- year-old Bhumattie Delall, of Lot 351 Belvedere Squatting Area on November 2, 2016.
Balgobin, who was represented by Legal Aid attorney, Sasha Roberts, had pleaded guilty to the offence at the High Court in early July.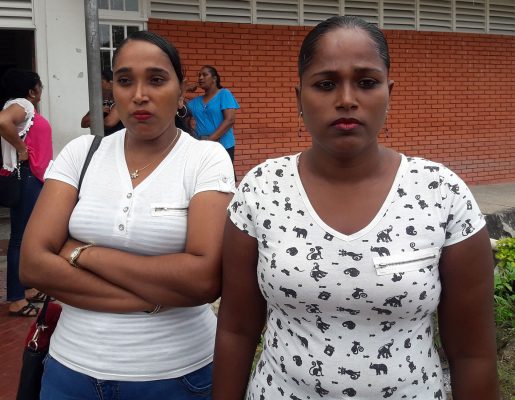 A probation report, which was read on behalf of Balgobin before the sentencing yesterday, noted that the accused's behaviour changes greatly when he is under the influence of alcohol.
According to the report, the accused and his mother would often end up in fights whenever he was under the influence, and the deceased, Delall often intervened.
Additionally, the report noted that the accused cannot fully recall committing the crime since he was reportedly under the influence of alcohol at the time.
His lawyer, while asking for mercy, requested that the judge take into consideration that her client took responsibility for his actions, while adding that the act was not something which had been planned.
Justice Joann Barlow, before sentencing Balgobin, stated that she had taken into consideration the amount of times he had chopped the deceased. She noted that Balgobin should have stayed away from alcohol since he was aware of the effect it had on him.
Barlow then sentenced Balgobin to thirty years imprisonment. However, five years were deducted for him not wasting the court's time, while the time spent on remand will also be subtracted. The judge ordered that he be exposed to anger management counselling so that he would be able to solve problems without the use of alcohol.
Balgobin, who apologized for his actions, stated that he was not in his right senses at the time and promised not to return to alcohol.
Outside the court, the daughters of the deceased loudly protested their dissatisfaction with the sentence.
One daughter, Anita Nandram said, "This is no kind of justice we have. He went in my mother yard and chop out she neck, and now he can come out back, and do it to someone else again."
An emotional and teary-eyed Nandram pointed to Balgobin out of court and told him that the sentence was not enough. However, the man  laughed in her face.
Another daughter, Florita Nandram, whose son was present when Delall was murdered, said that her son has since had major difficulties with his speech.
The woman explained that the lad was barely three years old when he witnessed the murder of his grandmother and that he was in a state of shock for over a year. "Now, as he forgetting, he talking lil bit," she noted.
She too was dissatisfied with the sentence, and said, "Today we deh without mother, our father had died, we deh without mother, father. He don't have no sorry, if he did sorry he would a never laugh."
Around the Web