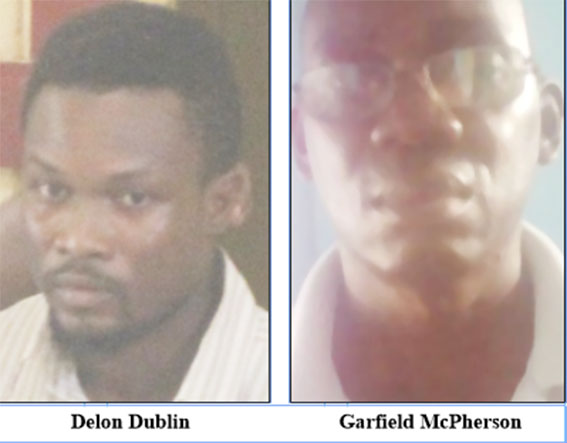 Delon Dublin, the driver charged with causing the death of security guard Garfield McPherson, by dangerous driving, will today have to lead his defence to the charge after being told that a prima facie case was made out against him.
It is alleged that Dublin, of Lot 78 Anna Catherina, on May 6th, at Land of Canaan, drove a car, PRR 6380, in a manner dangerous to the public, thereby causing the death of McPherson, a guard at Federal Management Systems (FMS).
McPherson was Dublin's passenger when the fatal accident occurred and the police have alleged that the driver lost control of the vehicle and ended up in a nearby trench. McPherson was among those rushed to the Diamond Diagnostic Centre, where he was pronounced dead.
When Dublin's trial continued yesterday before Chief Magistrate Ann McLennan, police prosecutor Neville Jeffers, responded to the no-case submission made by defence attorney Siand Dhurjon. The prosecutor stated that on the day of the accident, the defendant was driving at a fast rate. Jeffers further noted that based on the damage seen on the vehicle and the vehicle defect sheet, the court could infer that the vehicle had turned turtle. This, the prosecutor noted, was supported by the cause of death of the deceased, which indicated that he suffered from multiple injuries, including blunt trauma to the head, a fractured spine, multiple rib injuries, and a ruptured liver and heart.
As a result, Jeffers urged the court to find that the prosecution had proven a prima facie case against the defendant and that he ought to be called upon to lead his defence.
The Chief Magistrate subsequently told the court that she was of the opinion that a sufficient case had been led against the accused for the offence of causing death by dangerous driving. She then overruled the defendant's no-case submission and called upon him to lead his defence. The proceedings will continue today.
Around the Web