Guyana Defence Force (GDF) Second Lieutenants Steffon Cameron and Teffurn James have successfully completed a Chinese Air Force Basic Fighter Pilot and Officer Development Course.
A release from the GDF yesterday said that they have since returned to Guyana to continue serving.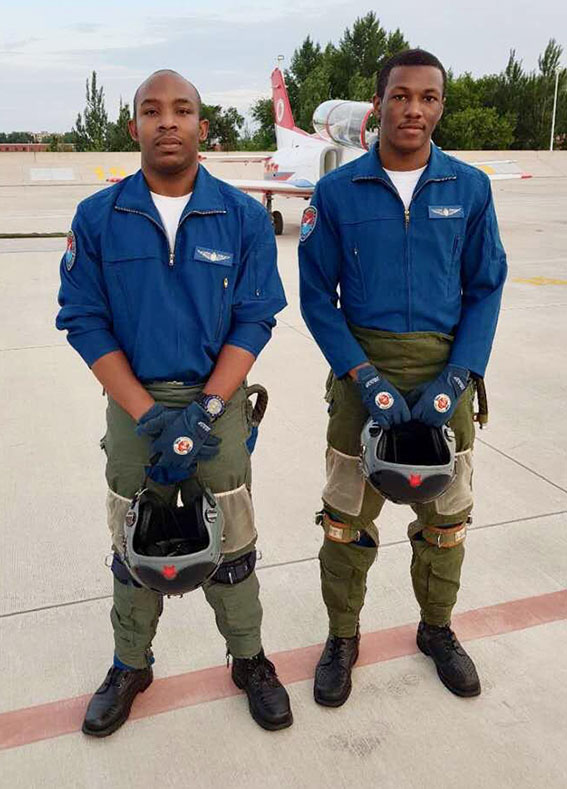 Cameron and James both earned a Bachelor's Degree in Aircraft Systems and Operations, a Bachelor's Degree in Military Science Aviation Flight and Command, and a Professional Diploma.
The two started studies on September 1, 2013 at the Chinese Air Force Aviation University of the People's Liberation Army Air Force (PLAAF) in China.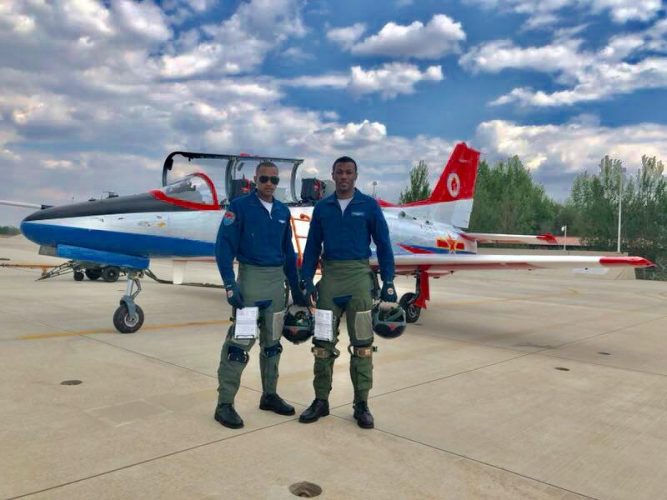 Military personnel from Cambodia, Afghanistan, Kazakhstan, Laos, Namibia, Zambia and Zimbabwe, were among the other participants.
The five-year programme of study was designed to develop young officers by imparting command knowledge and skills. The release said that it included several educational tours and visits to various cities in China, an appreciation of Chinese customs, culture, lifestyle and societal values. The graduates were also required to pass the Chinese Proficiency Test (HSK) level six examination.
In addition, Second Lieutenants Cameron and James completed in excess of 80 flying hours on the PT-6 aircraft and 91 flying hours on the J-8 aircraft. They are also fluent in Mandarin.
Around the Web