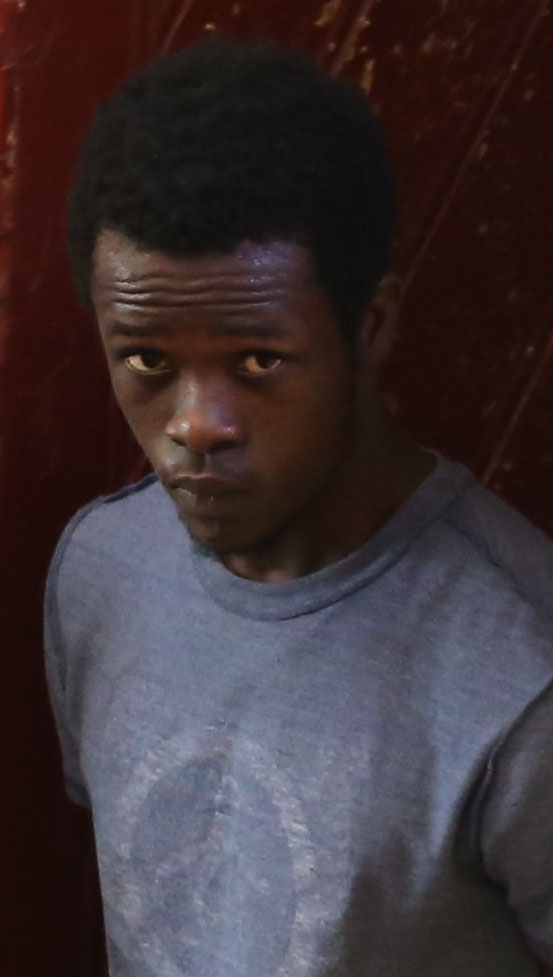 A month after being released from prison, a former murder accused was yesterday back in court on charges of attempted murder and three counts of armed robbery.
Carlton Bourne, who was released from prison after serving 4 ½ years for armed robbery, was brought before Principal Magistrate Judy Latchman, who read the four new charges to him in Georgetown.
The first charge read to Bourne, 23, of Werk-en-Rust, stated that on July 27th, at Cemetery Road, East Ruimveldt, with intent to commit murder, he wounded Tyrese Fraser.
A second charge stated that on the same date and at the very location, while armed with a gun, he robbed Fraser of a quantity of gold jewellery, valued at $178,000, $84,000 in cash, a $90,000 Samsung S7 phone and $25,000 in other items. Bourne was also charged with robbing Adrian McKenzie of an XR motorcycle, valued at $435,000, on July 19, at Vlissengen Road, while armed with a gun.
The final charge against the accused alleged that he robbed O'Neil Hopkinson on July 27th, at Savage Street, East La Penitence, while armed with a gun, of $7,000, a haversack containing $10,000 in items and a $10,000 watch.
While Bourne was not required to enter a plea to the attempted murder charge, he denied the armed robbery charges.
His attorney, Tiffany Jeffrey, told the court that her client was never placed on an identification parade and that none of the stolen items or a gun or ammunition had been found in his possession.
The court then heard from prosecutor Quinn Harris, who said that on July 19th, at 4 am, McKenzie left his home with his motorcycle. After it started raining, he was forced to seek shelter under a tent. While waiting for the rain to ease, the complainant observed Bourne walking in his direction. Bourne subsequently pulled a gun and relieved McKenzie of his motorcycle.
Harris also reported that on July 27th, Hopkinson was going home from work when he was confronted by Bourne. Hopkinson ran, causing Bourne to give chase. He caught up with Hopkinson in his yard, where he robbed him of the items mentioned in the charge.
The prosecutor also noted that Harris was only released from prison a month ago after serving a sentence for a similar offence.
As a result, Bourne was subsequently remanded to prison and the matter adjourned until August 27th.
In March, Bourne was found not guilty by the High Court in Berbice of the 2012 murder of Whim Village businessman Winston Ragnauth, 56, during the course of a robbery. He was charged alongside Elton Haynes, a former policeman.
Around the Web