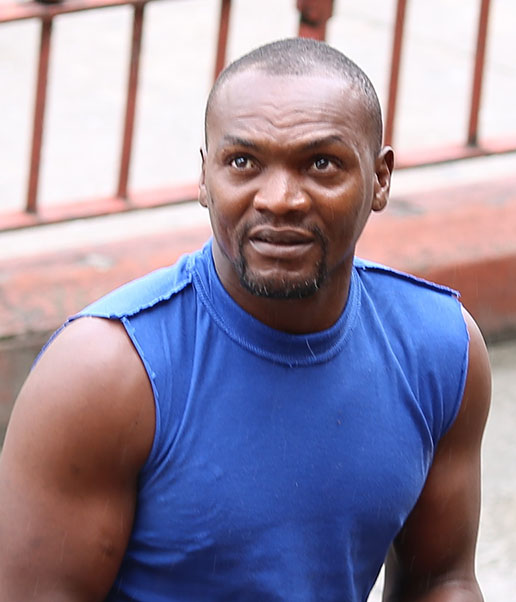 Dwayne Allen, a former guard at the Guyana Public Services Union (GPSU) headquarters in George-town, was yesterday sentenced to 36 months in jail after he admitted to breaking into the building and stealing almost $1 million in goods.
The charge against Allen, 37, stated that between July 27th and July 30th, at Lot 160 Regent Road and Shiv Chanderpaul Drive, Bourda, he broke and entered the GPSU building and stole $980,660 in valuables, including two Sony TV sets, valued at $545,060, a quantity of alcoholic and non-alcoholic beverages, valued at $360,400, eight packs of cigarettes, a 20-pound gas cylinder, valued at $9,000, a quantity of ice picks valued at $20,000 and $35,460 in cash.Subsequent to the charge being read, Allen, of Lot 26 West Front Road, pleaded not guilty to the charge.
However, after police prosecutor Quinn Harris detailed the case against him, he told the court that he was sorry for wasting its time and wanted to change his plea.
The charge was then reread to the accused and he changed his plea to guilty.
Harris had told the court that on July 27th, employees of the GPSU secured the building and left. On July 29th, he noted, Allen reported for duty after relieving another guard. At about 7 pm on the same date, another security guard reported to the GPSU to relieve the accused but observed that the defendant had already left before his time.
The guard later discovered that the TV sets were missing and later made a report. On July 30th, the prosecutor continued, staff of the GPSU reported for duty, only to discover that several offices were broken into and items had been removed. An investigation was later conducted and CCTV footage showed Allen and another man removing the items. Allen was then arrested and, under caution, admitted to the crime.
According to the prosecutor, the items mentioned in the charge were not recovered.
Asked repeatedly by the magistrate why he stole the items, Allen said "I de unda some financial problems. The salary wah dem paying is not enough."
He was then asked by the magistrate if he couldn't get another job but he did not respond. Allen instead asked the magistrate to be take into consideration the fact that he has a family and three children.
The magistrate eventually imposed the 36-month sentence.
Around the Web