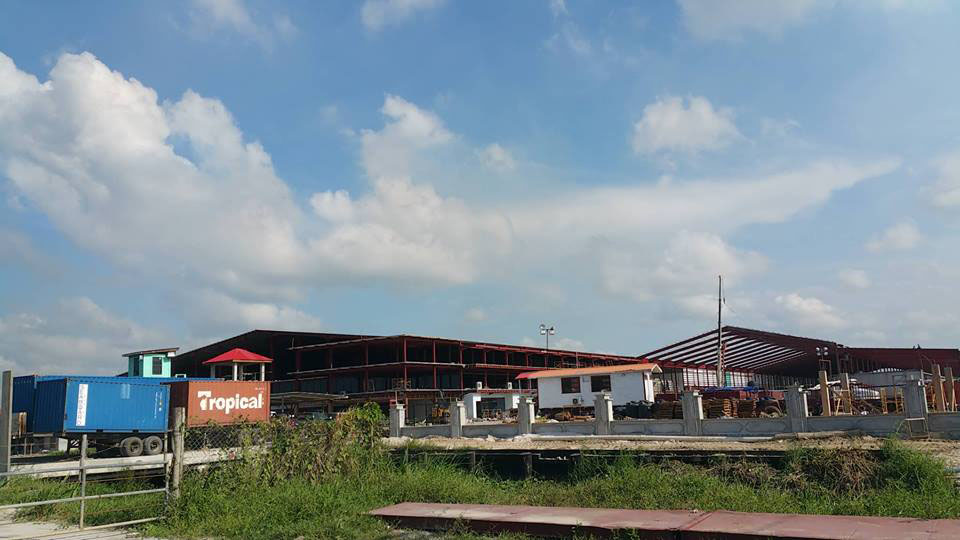 Gafsons Industries Ltd has sold its Plantation Houston, East Bank Demerara complex to United States oilfield services provider Schlumberger, in a deal said to be worth billions.
As a result, the company has already moved some departments from the Gafoors Houston shopping complex to what has been dubbed its McDoom "Mega" complex.
Although the exact price that was agreed to for the sale for the facility was not given, a source close to the company said that it was "a multi-billion dollar sale" and that it has until the end of August to complete its relocation.
Gafsons started construction of the Mc Doom facility last year and is expected to complete the move to that property by the end of this week.
All of the departments from the Houston store will be kept and its operations are still ongoing despite the move being underway.
Having established an office here since last year, Schlumberger in July announced that it was constructing a mud plant aback the Gafoors Houston Complex and sought a contractor to demolish old bonds at the facility and renovate some existing ones.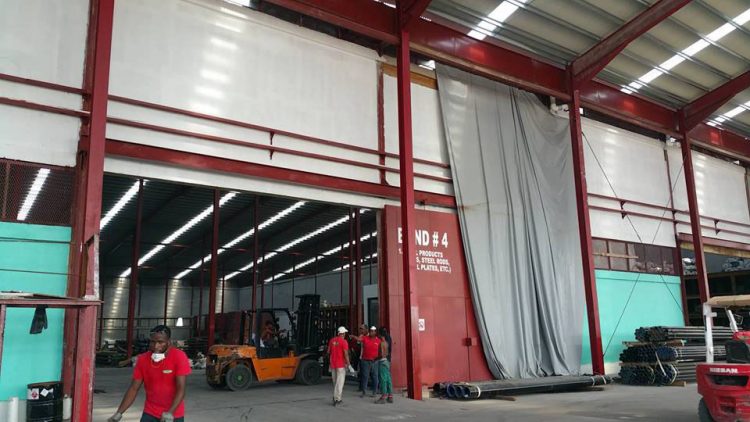 "The contract will be to perform the demolition and renovation of some existing bonds. There will be a number of walls that need to be demolished, and additional bracing that will need to be installed," the company said in an advertisement.
"Scope of work will involve installation of overhead and job cranes which will require new foundations. Extensive electrical work will be required, including a new service, setting of all equipment; and installation of new lighting throughout the bonds. Additional mechanical and plumbing work will also be required," it added.
When this newspaper visited the facility last week, part of the mud plant facility was already built and demolition works were ongoing on the Gafoor's building.
But although the company has been in Guyana for nearly a year, officials of the company have been tightlipped and say that they do not speak to the press.
In July, this newspaper contacted officials of the company, which has an office on Middle Street, between Camp and Waterloo streets. "Thank you for your interest in Schlumberger.  We are pleased to have established an office in Guyana; however, due to the competitive nature of our industry, we do not discuss our operations, plans or our customers," an official, Susan Ganz, had said.
ExxonMobil's oil discoveries offshore Guyana and its preparation for production have resulted in many
international oil and gas support companies setting up offices here and the company has ten main subcontractors, which include Halliburton, Saipem and Technip FMC, among others.
Around the Web