When residents of the Linden municipality vote at the November 12th local government elections, they will have four choices: A Partnership for National Unity (APNU), the People's Progressive Party/Civic, the Alliance for Change (AFC) and the United Republican Party (URP)
The independent groups Linden for Lindeners and the New Horizon Movement, which had registered their symbols ahead of Nomination Day, did not show up yesterday to present their list of candidates to the municipality's Returning Officer, while Individual Candidate Dr Orin Miller made the last minute decision to contest as part of the PPP/C slate.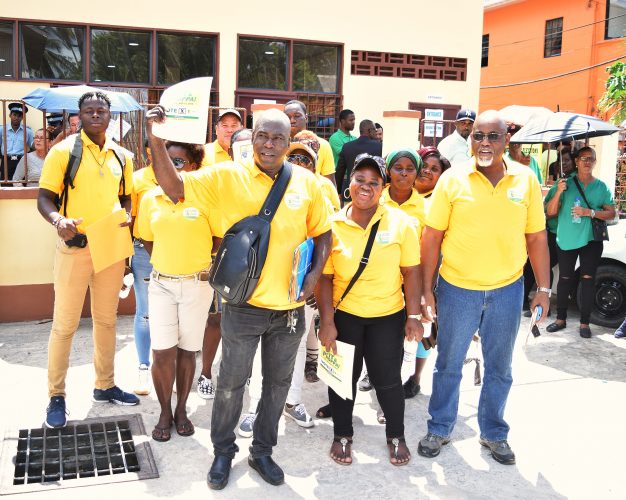 Executive Member of the AFC Audwin Rutherford told Stabroek News that his party is optimistic about its chances, not just in Linden but also in Kwakwani, where he believes the AFC will "take it all."
Asked what happens if the party does gain a majority on the council, Rutherford noted that the councillors will face high expectations and begin the tasks of improving the services offered by the Town Council and financial accountability.
"You can't have money being spent on a lot of administrative things when your garbage disposal service is limping along and all other services are just as bad," he explained, before adding that his party has presented a list which is representative of the demographic profile of Linden. "We have a good mixture of gender and of youth and aged," he said. 
Around the Web