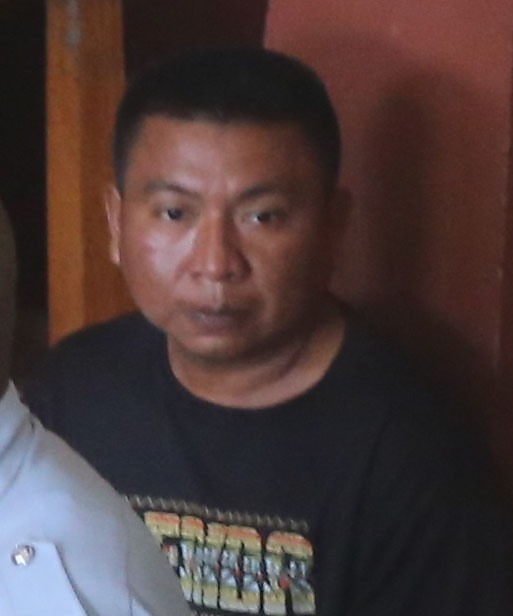 A Venezuelan man was on Monday sentenced to two years in jail after he admitted to illegally having a pistol and matching rounds of live ammunition.
Cesar Suarez was brought into the courtroom of Chief Magistrate Ann McLennan, who read the two charges to him.
The first charge alleged that Suarez, on December 7th, at Eteringbang Landing, Cuyuni Landing, illegally had a Beretta 9 mm pistol in his possession without being a licensed firearm holder.
It was further alleged that on the very date and at the same location, he illegally had 15 rounds of 9 mm ammunition in his possession.
Suarez pleaded guilty to both charges.
Police prosecutor Gordon Mansfield told the court that the accused worked at Eteringbang at the Guyana-Venezuela border. He noted that on the day in question, ranks from the Eteringbang Police Station were on joint patrol with ranks from the Guyana Defence Force and Suarez was observed acting suspiciously.  Mansfield added that Suarez was contacted by police and a search was conducted on a shoulder bag he was carrying at the time. During the search, the pistol and ammunition were found.
When asked by the Chief Magistrate if he wished to say anything in relation to the facts presented by the prosecutor, Suarez, with the aid of a translator, stated that he was in San Martin and crossed over to Guyana, but not to do anything. "I was going back home," he claimed.
Asked by the Chief Magistrate what he was doing with the firearm, the accused stated that it was for his personal defence.
The Chief Magistrate subsequently sentenced Suarez to two years in jail for each charge and fined him $50,000 for each charge. However, Suarez heard that the sentences will run concurrently, which means that he will only serve two years behind bars.
Around the Web