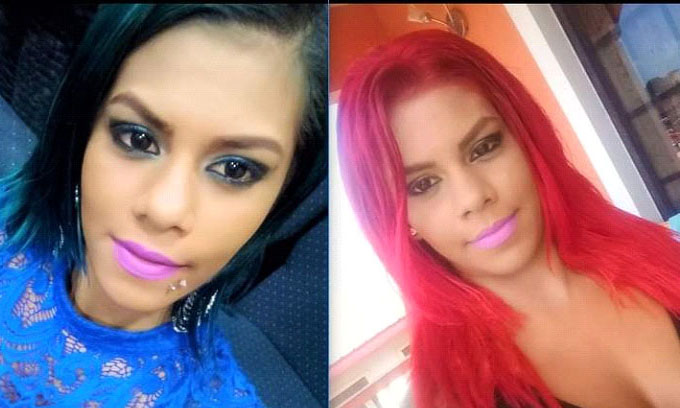 (Trinidad Express) A single gunshot to the head ended the life of a mother of two found dumped in bushes in Barrackpore yesterday.
The woman was last evening identified as Vanessa Ali of Princes Town. Ali was the mother of two.
She was the second woman to be killed this year.
Police said the body was discovered off New Colonial Road, Barrackpore, at around 11a.m.
The body was dumped down a gravel track metres off the main road.
Investigators said Ali may have been killed on Wednesday night. Her face was battered and there was a gunshot wound to the head.
Ali was wearing a black tank top and shorts.
The woman was identified by tattoos on her back, thigh, shoulder and abdomen. There was a piercing on her lower lip and green highlights on her hair.
The Express was told that Ali was mother of two girls, ages three and seven.
Ali's last post on her Facebook page, at 1.42a.m. on Tuesday, was that of a weeping eye.
Her friends expressed sadness over her death and described her as carefree and loving.
The body was removed to the Forensic Science Centre in St James.
However, homicide officers said up to late last evening the woman's relatives had not arrived to positively identify her.
Around the Web