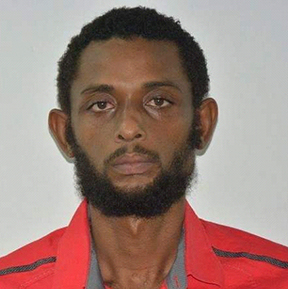 (Trinidad Express) A Santa Cruz man is expected to appear before a Port of Spain Magistrate charged with the murder of Jason Thomas, and wounding with intent to cause grievous bodily harm, against a friend of the victim.
Ted Felix, 34, a welder, of Pipiol Road, Santa Cruz, was also charged with possession of firearm and possession of ammunition.
Thomas, 29, of La Canoa, Lower Santa Cruz and three friends were liming close to their homes at Kings-ton Avenue, on September 29, 2017, when they were approached by four masked men armed with guns.
The assailants opened fire on the group, forcing the victims to flee. One of the gunmen chased after the deceased, who ran into a bathroom at the back of his home, where he was shot several times about the body. He died at the scene.
One of his friends, a 27-year-old man, also of Kingston Avenue, Lower Santa Cruz, was shot in the back of the neck and was taken to the Eric Williams' Medical Sciences Complex for treatment.
The other two victims, who were also wounded in the incident; a 27-year-old and 56year-old, also of Lower Santa Cruz, were taken to hospital for treatment and discharged.
Around the Web