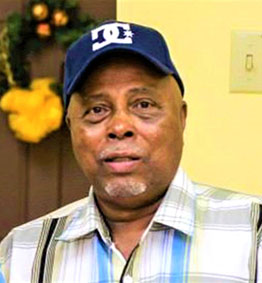 (Trinidad Express) Retired secondary school teacher Michael Scott, who was found murdered along with three tenants at his La Brea house on Tuesday, is being remembered for his passion as a teacher and dedication towards his pupils.
Scott, 69, was beaten to death when he apparently came to the defence of his tenants – school teacher Abigail Chapman, her daughter, Olivia, 16, and Olivia's school friend Mickela Mason.
All were either beaten, stabbed or chopped to death at Scott's house at Khani Settlement, La Brea.
Scott's wife and two children reside in the United States.
Scott was a history teacher at the San Fernando Central Secondary (Modsec). After retirement, he provided independent contracting services.
He was also the assistant manager of the NGC La Brea Nightingales Steel Orchestra. The Orchestra issued a statement mourning his death, saying he was a community stalwart, respected educator, historian and member of the La Brea Seventh Day Adventist Church.
Oropouche East Member of Parliament Dr Roodal Moonilal extended his condolences to the families.
Moonilal was a former student of Scott and recalled the impact Scott had on him at school.
Moonilal said Scott was known as a "no nonsense teacher" and was one of a larger group of teachers who inspired him.
He said: "He taught me at San Fernando government secondary in the early 1980s. He was very stern no nonsense teacher but with a sense of humour and always had the interest of students at heart . In my early days he was part of a larger group of teachers who inspired me and pushed me to fulfil whatever potential I had . A tragedy indeed . I am in shock , it is the nature of our times."
Retired Lieutenant Commander for the Trinidad and Tobago Defence Force Kirk Jean-Baptiste also a former student of Scott's said he was is total disbelief upon hearing the news that his former teacher was killed.
Baptiste refered to Scott as a "boss historian" who would go the extra mile for his pupils in pushing them towards success.
"He always showed concern for the young people, always pushing them to strive for better. When I got into the military and I met him he was happy to know that I pushed to do something. He was a stern teacher, telling someone like it is, but his intentions was always for the welfare of his students. He wanted them to succeed in life. He will be missed," he said.
La Brea Member of Parliament Nicole Olivierre said she was in shock at the news.
Olivierre said Scott was well-known in her constituency and was known as the "kindest and most gentle man".
Around the Web