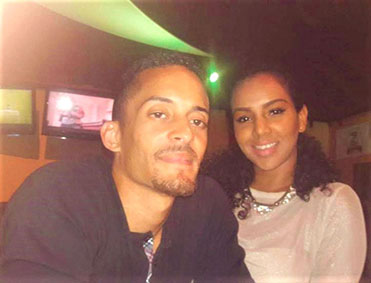 (Trinidad Express) Two backseat passengers in Jordahn McCarthy's car the day he died in a crash, hold the key unravelling how it happened.
Police said that the two passengers, who sustained minor injuries last Saturday, were expected to give investigators statements.
McCarthy, 29, died on Saturday when the Mitsubishi Lancer he was driving lost control along 1.30 a.m. on Western Main Road.
His car crashed into a white panel van in the vicinity of The Buoys, a luxurious apartment complex at Dheins Bay, Carenage.
McCarthy died at hospital.
Police are investigating witness reports that the steering wheel was pulled away from McCarthy, and he was unable to regain control of the vehicle.
A Belmont woman seated in the front passenger seat, is warded at hospital.
Police said that the two backseat passengers were treated at hospital and discharged.
Ag Snr Supt of Traffic and Highway Patrols Division Basdeo Ramdhanie said this collision could have been avoided.
"Accidents don't happen, they are caused. So if we continue on that premise, every accident is preventable. If people obey the laws, in most cases accidents will be prevented", said Ramdhanie.
"Generally speaking, if passengers interfere with a driver, that recklessness can be seen as malicious, and may result in a criminal offence. If a person dies, the person (who interfered with the driver) can be charged. You have to have witnesses to say exactly what happened", said Ramdhanie.
Mc Carthy's funeral is arranged for today at Church of the Assumption, Long Circular Road, Maraval at 10 a.m.
A post of Powerful Ladies of Trinidad and Tobago (PLOTT's) Facebook page read: "His mother, Lisa Mc Carthy has also expressed her heartfelt gratitude for your thoughts, prayers and the outpouring of positive messages about Jordahn and what a good soul he was. In a message today she shared 'I am so proud of him…my heart is bursting with pride and pain at the same time'. "
Around the Web