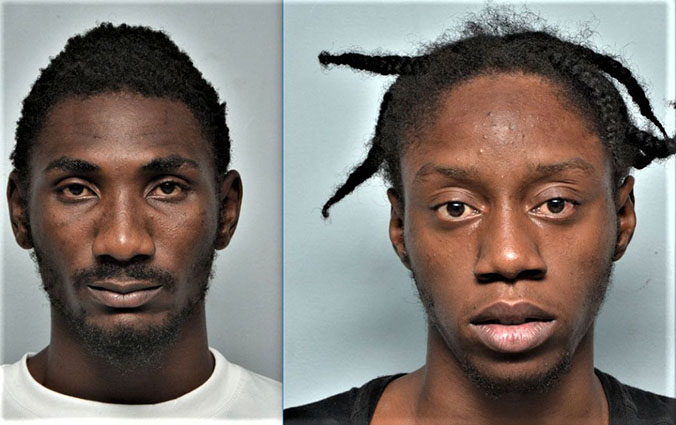 (Trinidad Express) Two Laventille men were expected to appear before a Port of Spain Magistrate yesterday, charged with kidnapping, rape and buggery against a 21-year-old woman.
Keston Modeste, 23, of George Street, Port of Spain, and Khadir Martinez, 21, of Laventille Road, Laventille, are also jointly charged with grievous sexual assault, assault by beating, and false imprisonment.
The men were arrested following a report made by the victim who alleged she was abducted and raped last Friday.
The victim was visiting a friend in Port of Spain, when she was allegedly accosted by a man, who took her to a rooftop and proceeded to sexually assault her.
The man then forced the victim into an apartment which was occupied by another man, where she was again allegedly raped and sexually assaulted multiple times, this time by both men.
The accused were later arrested, while liming along George Street, by officers of the CID Operation Units.
Modeste, also faces additional charges of assault with intent to rob and possession of cocaine for the purpose of trafficking, which were laid by PC Brandon Legall, while PC Mattic McCully laid the remaining charges.
Around the Web