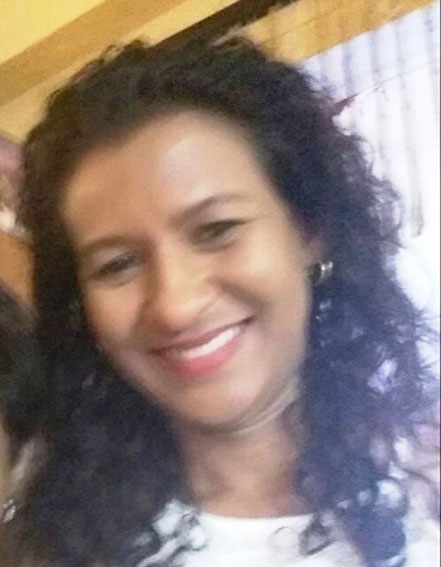 (Trinidad Express) Murdered Nicole Hosein-Debideen never recovered from the death of her husband five years ago.
And her mother, Shirley Hosein, prayed that her last born would be normal again.
Since losing her husband to heart attack, Hosein-Debideen dedicated her life to the church. She attended yoga and meditation classes.
Just before she was brutally murdered, 44-year-old Hosein-Debideen had attended a nearby church.
Her bloodied body was found in the bathroom of her workplace, the office of prominent Chaguanas attorney, Mary Ramcharitar. Ramcharitar discovered the body of her secretary at around 11am on Friday.
The Express was told that Ramcharitar was inconsolable as she had developed a close relationship with Hosein-Debideen over the past 15 years.
Police said the woman's throat was slit and left to bleed to death. The building is located along the bustling Ramsaran Street in Chaguanas.
Investigators were unable to say whether anything was taken from the attorney's office.
Police have also obtained footage from closed circuit cameras in the area.
Homicide officers believe two people were involved in the killing.
Hosein-Debideen's sister, Rachael Hosein, arrived from the United States on Saturday.
She said her family was devastated as Hosein-Debideen was a simple, soft-spoken, loving woman.
Hosein said her sister was still grieving for her husband. "They had met in school and became best friends. Then they were married. And five years later he suffered a heart attack and died. It has been five years since his death and my sister never came to terms with his death. She was still grieving," she said.
Hosein said her sister volunteered most of her time in church.
Hosein-Debideen lived at Stanford Street East, California, with her ailing mother, Shirley Hosein.
"She took care of my mom and she was closest to her. My mother cannot accept this," she said.
Around the Web