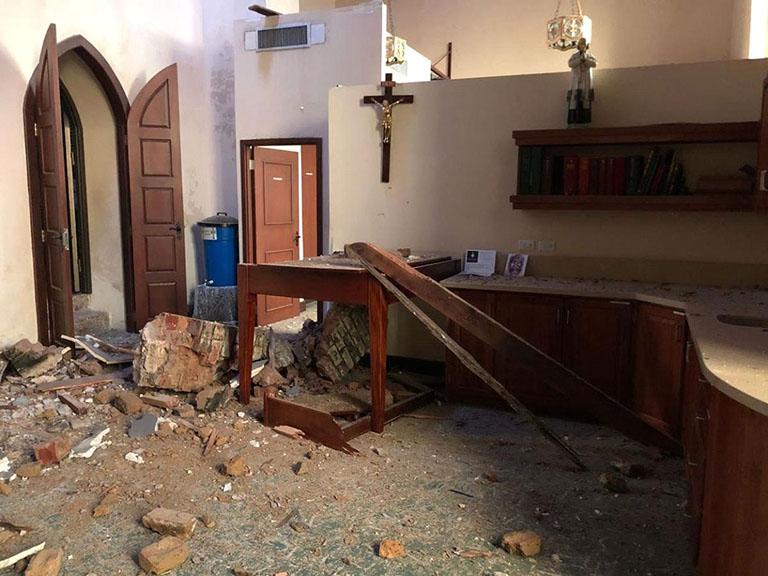 (Trinidad Express) Initial Damage Assessments (IDAs) were conducted by personnel from the 14 Municipal Corporations and reports confirmed that no lives were lost in any of the municipalities.
However, structural damage has been confirmed in the following areas such as Eleanor Street, Endeavour Road, Ragoo Road in Chaguanas; McBean Road, Longdenville Road, Caratal Road in the Couva/Tabaquite/Talparo region; Simeon Road, Sparrow Drive, Smith Hill in Carenage, Diego Martin; Mora Heights in Mayaro/Rio Claro; Laltoo Trace, Mahadeo Trace, Old Clarke Road, Penal Rock Road in the Penal/Debe region; One Woodbrook Place, East Dry River, Romeo Street and 4th Avenue in St. James; Lengua Village, and Malgretoute Village in Princes Town; Knox Street and Coffee Street in San Fernando; Barbanda Village in Sangre Grande; El Socorro, Laventille, Mt. Hope Road and Irwin Street in Petit Bourg, Bagatelle Road Ext. in San Juan; Los Iros in Siparia; St. Augustine, Piarco are among some of the reports, thus far.
Volcanic activity at Devil's Woodyard has been reported but there has not been an eruption.
Minister Kazim Hosein is advising citizens to stay alert and pay attention to updates from the relevant authorities saying, "There is a lot of information circulating however citizens must take heed and discourage others from promoting fake news and alarmist news, as natural occurrences such as these are very sensitive issues and can cause panic easily when the wrong information is disseminated. Try to stay calm and follow the guidelines provided by the government agencies. I want to thank the public for continuing to cooperate with the first responders and I encourage everyone to assist in your communities where you can." He further urged the public to make use of the 24hr Disaster Management Unit Hotline Numbers which are activated and ready to assist in emergency situations.
Following a 5.9 aftershock at 9:28am yesterday morning, all Municipal Corporations continue to receive reports of power outages and structural damage. The Ministry of Rural Development and Local Government wishes to remind all citizens that earthquakes and other natural disasters cannot be predicted, however following yesterday's 6.8 magnitude earthquake, aftershocks are expected to occur. We continue to operationalize a whole of Corporation approach to ensure effective service delivery to those in need across the country.
Around the Web