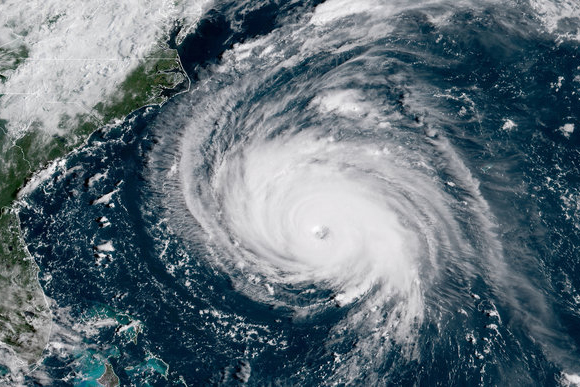 (TRINIDAD NEWSDAY) THE life-threatening hurricane, Florence, is expected to hover the Carolinas in the US with torrential rains, high winds and massive coastal erosion. Hurricane Florence is forecast to make landfall tomorrow.
With a storm surge warning in effect, the authorities urge people to prepare themselves for the disaster. Evacuations have begun for people who live in the path of the hurricane which is expected to last a few days.
So far, a state of emergency has been declared in five states — South Carolina, North Carolina, Virginia, Georgia and Maryland and Washington DC.
Trinidadians living abroad are vigorously preparing themselves for the hurricane.
Allison James, who lives at Huntersville, Mecklenburg County in North Carolina, says based on reports this area would not be directly affected. The family is hoping for the best, given the potential threats the hurricane poses to lives and properties.
"This area is not among the evacuation zones. We are more inland from the coast. We probably will be getting heavy winds and rain for the next few days. We recently moved in the area and it does not seem to be a flood zone," James told Newsday.
Family members, like other residents, expect to be bombarded with torrential rain possibly for days. But James said she and her family are prepared and stocked up on several items.
"We already bought candles, batteries, can food items, water and so on. We are not directly affected. If anything, we are more than likely going to have a power outage. I hope we don't but that might be the only thing that would affect us," James said.
According to the National Hurricane Centre, heavy rains with tropical-storm-force winds are spreading across the outer banks and coastal southeastern North Carolina.
Life-threatening storm surge and rainfall are expected.
The centre issued a public advisory with a summary of watches and warnings in effect for several areas. A storm surge warning is in effect for South Santee River South Carolina to Duck North Carolina.
"A storm surge warning means there is a danger of life-threatening inundation, from rising water moving inland from the coastline. For a depiction of areas at risk, please see the National Weather Service Storm Surge Watch/Warning Graphic, available at hurricanes.gov. This is a life-threatening situation," the advisory said.
The centre urges people within the affected areas to take all necessary actions to protect life and property from rising water and the potential for other dangerous conditions.
"Promptly follow evacuation and other instructions from local officials…Florence is a large hurricane. Hurricane-force winds extend outward up to 80 miles (130 km) from the centre and tropical-storm-force winds extend outward up to 195 miles (315 km)."
A hurricane watch is in effect for Edisto Beach South Carolina to South Santee River South Carolina.
Around the Web