Venezuelan national was on Wednesday fined $30,000 for illegally entering Guyana.
It is alleged that Mya Gonzalez on December 23rd at Eteringbang, Cuyuni river entered Guyana by sea and disembarked without the consent of an immigration officer.
Gonzalez pleaded guilty to the charge.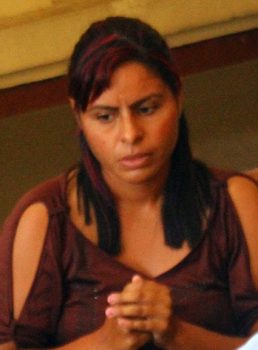 The prosecutor's facts stated that on January 6th at East Bank Essequibo, she was contacted by police and asked to present her passport, upon checking it was observed that there was no entry stamp.  Gonzalez stated that because of the situation in her country, her partner who is a Guyanese came to work before December and decided that she would come at the end of December for them to get married so she can become a Guyanese citizen. When they were contacted by police they had not completed the process of getting married.
Chief Magistrate Ann McLennan fined Gonzalez $30,000 or eight weeks imprisonment. As the fine is paid or the time is served, she will be escorted to the nearest port of exit.
Comments

Four weeks after passing a $267 billion budget for 2018, the National Assembly will debate a supplemental provision of $1.75 billion to meet a portion of the severance pay for around 4,000 sugar workers.

Autopsies performed on the bodies of Ambrose Baharally and Martin Godette, the Pomeroon farmers who were shot dead on Sunday, have found that both men died from gunshot injuries to the head.

The ground-breaking Whistleblower Protection Bill was passed in the National Assembly last evening without amendment, although there was opposition to the formulation of a commission to act as the governing body.

The preservation of land assets is essential to the creation of a green state and a good life for future generations, President David Granger said yesterday at the launch of a US$15M Sustainable Land Development and Management Project.

Contending that the previous administration failed to find sustainable ways to restructure the security sector and identify the root causes of crime, President David Granger yesterday said that government's determination to resuscitate the UK Security Sector Reform Action Plan (SSRP) is part of its efforts to take corrective action.