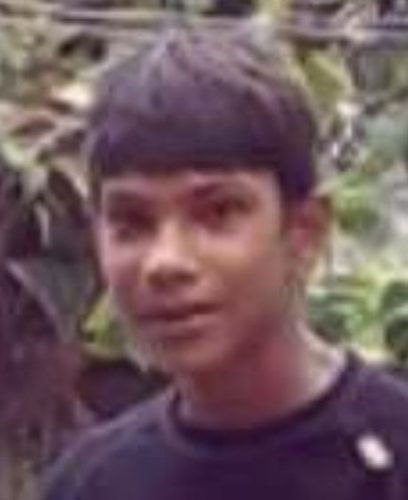 A 17-year-old of Canal Number Two Polder, West Bank Demerara, was electrocuted after a live wire fell on him on Sunday night and the Guyana Power and Light Inc. (GPL) is now investigating.
Dead is Vivek Bridgemohan, of Lot 18 Alliance, Canal Number Two Polder, who was chatting with a friend in the community when the live wire fell on him.
Stabroek News was told that the teenager was pronounced dead on arrival at the West Demerara Public Hospital, where he was taken.
The distraught teen's father, Nazir Azeez, told this newspaper that he was summoned to the scene sometime around 7 pm after he was alerted to what happened by his son's friend.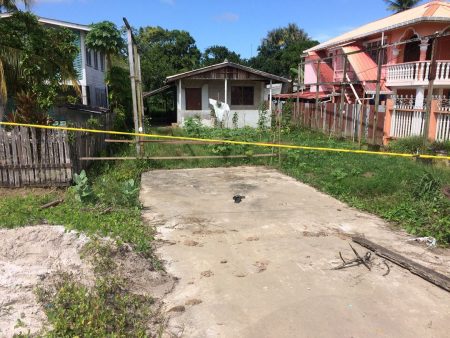 Azeez explained that when he arrived at the scene, his son was lying motionless. He said he picked up a piece of wood from the road and knocked the live wire off of his son.
He noted that his son had left home for a routine visit to a nearby shop when he stopped to gaff with his friend. "From what the friend tell me, is that they were gaffing on his bridge and the wire suddenly fell and hit him [Bridgemohan]. My son, the friend said, fall down and didn't move since. The wire was across his shoulder when I reached at the scene," the father recounted.
"When I run come, I picked up a wood and try knock off the wire and pick him up and rushed with him at to the hospital but he dead. When I pick up my son from here, he couldn't have tell me anything," the father added in a shaken voice.
Azeez stated that as he was trying to remove the live wire from his son's motionless body, he was shocked in the process, leaving the left side of his body numb.
The father also said he was disappointed by his neighbours' response to the news of the incident as no one attempted to help his son. "All body stand up and didn't even think to come and knock off the wire from my son, nobody… make an effort… they tell the friend to come tell me what happen," the father recounted.
When Stabroek News visited the scene, the area was cordoned off. The slippers Bridgemohan had been wearing were left on the bridge. The wire that fell from the utility pole was also still on the ground but was disconnected from the power grid.
"GPL came around and said that they would keep in touch with me I don't know what kind of touch they would keep. My son died already," Azeez explained, when asked if the power company visited the area since the incident.
"Me done punish with him 17 years because when his mother was pregnant she had [complications] with him, and raising him and his sibling was not always easy and now I have to find a way to bury him because of GPL negligence," the visibly distressed father noted.
Bridgemohan was the eldest of six children and would be greatly missed, his father said. "This has taken a toll on our family. He was my supporter. I sell vegetables wholesale at Big Market (Stabroek Market) and he does be the one to help me load up the car and unpack the car when we carrying load. He does deh with me foot to foot…," said the teary-eyed father.
Additionally, Azeez said when they tried to contact GPL on Sunday night to report the emergency, the telephones went unanswered and workers from the power company showed up only yesterday morning.
He noted, too, that after leaving the morgue yesterday, he went to the GPL office to make a complaint but he was given a royal run around.
Due to the wire being clipped from the power grid, residents were left without electricity and running water.
Navin, a resident of the community, said that the power company needs to pay more attention to its infrastructure and the safety of its customers. "GPL isn't doing anything. They are responsible for these things and need to pay attention to it. Check some places. You have poles leaning and for a big firm neglect these things it is dangerous and clearly not safe for people life," he said.
Meanwhile, GPL Public Relations Officer Shevon-Sears Murray yesterday explained that the company cannot comment on the case since it is awaiting the findings of its investigation.
Comments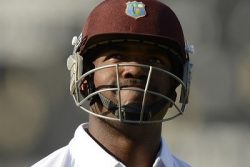 PORT OF SPAIN, Trinidad,  CMC – Cricket West Indies chief executive, Johnny Grave, plans to meet with a quartet of exiled players following the Indian Premier League, in an attempt to clear up the uncertainty surrounding their availability.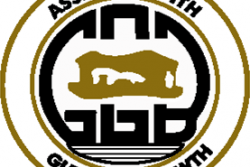 Following continuing concerns over health dangers from mercury, the Guyana Gold Board's laboratory at Upper Brickdam will close at the end of business today.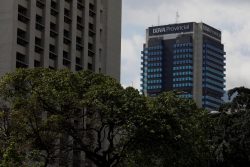 CARACAS,  (Reuters) – Venezuela's hyperinflation has turned the struggling OPEC nation's once-powerful banks into warehouses of useless cash that are worth a total of only $40 million, according to a Reuters analysis of regulatory data.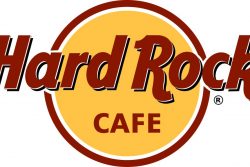 MovieTowne Guyana today announced that international restaurant chain Hard Rock Café will be one of its tenants when it opens up at Turkeyen.