When the late president Janet Jagan's government awarded 600 offshore blocks to Esso Exploration and Production Guyana Limited (EEPGL) in 1999, a key factor was the then government's interest in attracting big name American investors who would help fend off Venezuela's decades-old claim to the Essequibo region, sources say.
Moves in this regard date back to the late 1990's, when Guyana had hoped to attract Beal Aerospace to launch satellites from the Waini area in the North West but the biggest breakthrough, however, came in 1999, when Jagan inked a Production Sharing Agreement (PSA) with ExxonMobil's subsidiary EEPGL.
The deal with Exxon coincided with also having United States-based Beal Aerospace also anchor in the Essequibo region since this country was seeking economic and strategic alliances.
Government had invited Beal here the same year and on the day of the EEPGL signing, a team from Beal flew into Guyana for a promotional campaign and to start negotiations on setting up of a launch site in Region One.
"I cannot remember all the details but there are two things that stick out: one is that there was not much investments here at that time, yes, and then there was the issue with Venezuela. The threats now were still very alive, unlike what some may portray today," one source close to the process then said.
"I believe the thinking then was having those two solid companies within our space was necessary… because we always had Venezuela on our tail that the western waters and the Essequibo was theirs…," the source added.
Venezuela would later object to the site of the proposed satellite operation, contending that the Waini was part of its "reclamation zone."
The negotiations with Esso and Beal ran simultaneously and while the Esso agreement was signed on June 14th, 1999, Caracas would one week later object to the proposed aerospace site.
"We have an objection to the intention of mounting the aerospace base in the territory of reclamation," Jose Vincente Rangel, then Venezuelan Foreign Minister, was reported by the Venezuela Newspaper El Nacional.
According to a statement from the Guyana Geology and Mines Commission (GGMC) following the signing of the Esso contract, "the agreement is similar to other current agreements" and was based on a proposal to the GGMC for a PSA in respect of petroleum acreage offshore.
The statement made no mention of the number of blocks but said that the contract was for 60,000 square kilometers of deep-water space, commencing 120 kilometers from the coast line. It added that it was based on the provisions of the mining policy that the government adopted in January of 1997. That policy provided for compliance with the provisions of the Petroleum Act and Environmental Protection Act of Guyana.
It also said that available areas from adjacent areas near shore were studied but only pioneering work would reveal whether there are favorable prospects for commercial reserves of natural gas or petroleum.
On May 15th, 2015, ExxonMobil and subsidiaries announced what would be the first of several oil finds in the Stabroek Block offshore Guyana. On May 26th, 2015, Venezuela issued decree No. 1787, by which it declared that a massive swathe of Guyana Atlantic waters belonged to it. Following a diplomatic offensive by Guyana, Venezuela issued an amended decree but this was still unacceptable to Georgetown. The claim to the Atlantic waters by Venezuela had never been made before and was seen to be directly linked to the oil discovery by ExxonMobil's subsidiary.
Not by chance
In 2016, when government renegotiated the contract with ExxonMobil, it did not address the issue of the 600 blocks and in this respect left the PSA as it was in 1999.
The issue of the block allocation has resulted in many criticisms of both governments, with the current administration feeling the brunt of it for not correcting what many see as an illegality.
Government has defended its actions in not reclaiming the areas, saying that it was strategic then and remains the same.
But it is not the first time that a company had been given more than the 60 permitted number of blocks as others, such as Hunt Oil in 1989 and Satira in 1987, were also given more as incentives to start exploration here.
In 1996, when Century Guyana and Maxus Energy (now Repsol) showed interest, the same terms were offered.
Following the release last month by the government of the contract which was signed with CGX in 2013, and which was identical in key respects to the controversial 2016 deal with EEPGL, former President Donald Ramotar explained that a template was used and has been since the 1980s.
Sources explained having foreign companies strategically placed in a country was nothing new in the world of diplomacy.
One source explained that if persons are to check where Esso's concession lies in the West and CGX's in the East, they would see that they are in proximity to Guyana's boundary with Venezuela and Suriname, respectively, and in the areas that both countries have claimed. "It is not by chance that they are placed there," the source said.
Sources explained to this newspaper that in the 1980s and 1990s, the companies that had the capacity to explore in Guyana's western deep and ultra-deep waters were fearful, given the perpetual aggression this country faced from Venezuela.
"No one wanted to take that risk it seems and the [uncertainty] of oil was a reminder too. The companies that had the technology for deep water exploration were not showing an interest here. Everyone wanted clarity and definition on what was Guyana's borders out there so those areas were less attractive," one source said.
Since he took office in 2015, President David Granger has been highlighting Caracas' continuing efforts to hinder the development of the Essequibo.
Minister of Natural Resources Raphael Trotman recently told an oil and gas forum for lawyers that accelerating production of oil from Guyana's first offshore well is important to rebuff any claims Venezuela may make in court in relation to the area.
Trotman explained that because of the redrawing of the lines by Venezuela, it was important for Guyana to move to production as quickly as possible so that the country "can assert when we got to court, that production was taking place within the territorial waters of Guyana."
Exxon warned
Former president Bharrat Jagdeo was asked by this newspaper about the rationale behind EEPGL being granted the large amount of blocks back in 1999. Jagdeo was at the time the country's Finance Minister but he said he does not know why the decision was taken.
"I do not have an explanation because I was not in Janet's mind [to know] whether this was a recommendation from the technical staff that dealt with it and because they didn't have many takers and ExxonMobil is a big player. I actually found out about the size [later on]," he said.
And during the 12-year period that he was President, August, 1999 to December, 2011, he said he did not look into the contract because Exxon had declared force majeure.
"The period I was there, remember they declared force majeure, so they reset the clock. There is a law that says how much of the concession you have to give up over a period but that provision did not kick in because once force majeure kicks in, it resets the whole timeframe. And…largely because of what we had with CGX and our move to go to the UN Convention on the Law of the Sea, I did not go into it," he explained.
But this newspaper understands that while Jagdeo was president, during the year 2008, he sent his then Minister of Public Works Robeson Benn to the Texas headquarters of ExxonMobil to warn them that if it did not start exploration of the area it would be taken back and given to another investor.
While Benn did not name the said investor, sources say that a Chinese company had shown interest in the area and wanted to explore. Seeming to not want the contract with the Government of Guyana defaulted on, Exxon subsequently followed through with seismic works.
Sources explained that because of the PPP/C government's good relations with China, it was believed that Beijing, which also has good diplomatic relations with Venezuela, would not support aggression from Venezuela and could even serve as a mediator if tensions had arisen.
Comments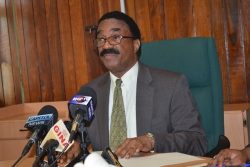 Attorney General Basil Williams SC today condemned private criminal charges brought by PPP/C MPs against two government ministers as "malicious".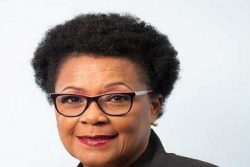 (Barbados Nation) Caribbean governments are being encouraged to revisit the level of taxation on airline tickets.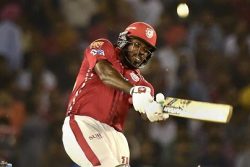 KOLKATA, India, CMC – Talismanic West Indies opener Chris Gayle uncorked another gem of a half-century as Kings XI Punjab beat Kolkata Knight Riders by nine wickets under Duckworth/Lewis, to storm to the top of the Indian Premier League standings here today.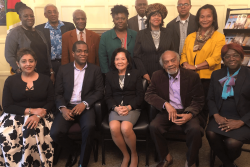 First Lady, Sandra Granger on Tuesday received a donation of £2000 from the Guyana United Kingdom (UK) Social Development Association (GUSDA) in support of her activities aimed at empowering women and girls in Guyana.