WASHINGTON,  (Reuters) – U.S. Ambassador to Panama John Feeley, a career diplomat and former Marine Corps helicopter pilot, has resigned, telling the State Department he no longer feels able to serve President Donald Trump.
"As a junior foreign service officer, I signed an oath to serve faithfully the president and his administration in an apolitical fashion, even when I might not agree with certain policies," Feeley said, according to an excerpt of his resignation letter read to Reuters yesterday.
"My instructors made clear that if I believed I could not do that, I would be honor bound to resign. That time has come."
A State Department spokeswoman confirmed Feeley's departure, saying that he "has informed the White House, the Department of State, and the Government of Panama of his decision to retire for personal reasons, as of March 9 of this year."
Under Secretary of State Steve Goldstein said Feeley's departure was not a response to Trump's alleged use of the word "shithole" to describe Haiti and African countries at a meeting on Thursday. Trump denies using the term. Speaking to reporters, Goldstein said that he was aware of Feeley's planned departure 24 in advance, before Trump's alleged use of the term, and said his understanding was that the ambassador had resigned for "personal reasons."
"Everyone has a line that they will not cross," "Goldstein told reporters at the State Department. "If the ambassador feels that he can no longer serve … then he has made the right decision for himself and we respect that."
Comments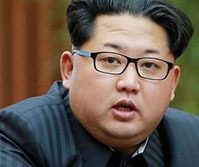 SEOUL,  (Reuters) – North Korea will immediately suspend nuclear and missile tests and abolish a nuclear test site in a bid to pursue economic growth and peace on the Korean peninsula, the North's state media said yesterday, ahead of planned summits with South Korea and the United States.
WASHINGTON,  (Reuters) – The Democratic Party sued the Russian government, U.S. President Donald Trump's campaign and WikiLeaks yesterday, charging that they carried out a wide-ranging conspiracy to influence the 2016 U.S.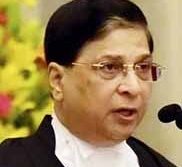 NEW DELHI,  (Reuters) – India's opposition parties launched an unprecedented bid to impeach the top judge yesterday, accusing him of failing to protect the independence of the judiciary from executive interference, among other charges.
PALERMO, Italy,  (Reuters) – An Italian court convicted former high-ranking state officials and mob bosses yesterday for holding secret negotiations in the early 1990s following a devastating wave of mafia murders and bombings.